Melissa Marquardt is one of the most dedicated and creative real estate agents in San Diego County. Melissa is a 3rd generation native of Southern California specializing in Coastal North County San Diego. She is passionate about the lifestyle that coastal communities have to offer. She is committed to providing her clients the best professional advice and tools to assisting in the purchase and sale of a home.
We are fortunate to have Melissa on the Broadpoint Properties Team. She has in-depth training in Real Estate Practice, Real Estate Principles, Real Estate Finance, and Transaction Coordination. In addition, she has over 20 years experience in Graphic Design and Marketing, which allows her to provide a unique and creative service to her clients. She is dedicated to making her client's marketing campaigns rise above the rest.
.
Not only is Melissa dedicated to her career, but she also likes to spend time with her family and friends. Nothing brings her greater joy than traveling around Southern California seeking new skate spots with her son and cheering ringside for her daughter at horse shows. Melissa and her husband have been fortunate to raise their family in Encinitas and take full advantage of all the treasures North County San Diego has to offer.
If you are looking for professionalism, integrity, creativity and high-quality personal service in a real estate agent, please do not hesitate to contact Melissa.
Broadpoint Properties Blog
Helpful Real Estate Insights from the Pros
Broadpoint
Properties Blog
Helpful Real Estate Insights from the Pros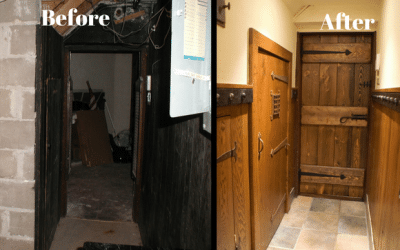 Not every home makeover has to be a major project that lasts days, weeks, or even months. There are a ton of quick touch-ups and fixes that can make a huge difference in the look and feel of your home, even though you can finish the project in...
read more
Sign Up For Property & Market Updates