Gary Bothum originally obtained his real estate license in 1976 and has over a quarter of a century of experience in the real estate industry. He has handled literally all types of transactions. Gary's team of experienced real estate professionals includes home and pest control inspectors, appraisers, title representatives, escrow officers, and mortgage lenders—all of whom are ready to make your transaction smooth and trouble-free.
Gary believes that the clients' needs are of the utmost importance. In fact, his entire team is committed to meeting those needs. As a result, a high percentage of Gary's business is from repeat customers and referrals.
Gary is a long time resident of Escondido. He is an extremely active member of the community and participates in countless community service projects throughout the year. Most recently, he has been involved with the local police department in multiple projects all aimed at supporting the needs of teenagers and encouraging them to become involved in sports and other afterschool educational programs.
If you are looking to hire an honest, trustworthy, hard working inside sales representative, Gary welcomes the opportunity to earn your trust and deliver you the best service in the industry.
Broadpoint Properties Blog
Helpful Real Estate Insights from the Pros
Broadpoint
Properties Blog
Helpful Real Estate Insights from the Pros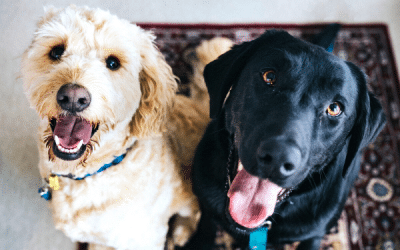 Keeping a clean home can be a challenge as it is, but when you are a pet owner, it's a whole new level of crazy. Your furry friends can make great companions but they sure can leave quite a mess (and stink)! If your household is currently on the verge of becoming a...
read more
Sign Up For Property & Market Updates