If you are looking for knowledge, experience, professionalism, integrity, dedication, and personal service in a Realtor®, Rosa Torres has them all to offer you. She is fluent in Spanish and English. Rosa has a tremendous amount of experience helping homeowners and potential buyers achieve their goals.
Rosa is originally from San Diego, CA. After attending community college in Riverside, CA in 2001, Rosa received a certificate for Computerized Business Accounting and Taxes. Rosa launched her real estate career in early 2002 as a Mortgage Loan Officer.
In 2007, Rosa became inspired to assist distressed homeowners. Along the way, Rosa met a real estate attorney who was in distress with his home. She helped him save his home. He saw her dedication to help homeowners and was so impressed that he then hired her to work as a Paralegal and assist other homeowners.  
In 2012, while still working as a Paralegal, Rosa began to assist several real estate offices with short sale negotiations and transaction coordinating. She subsequently obtained her real estate license and is now selling homes as a full-time Realtor®. Rosa is a member of the North San Diego County Association of Realtors®.
Rosa currently lives in Vista, CA with her family. She enjoys spending time with her family and roller-skating on the beach. She also plays women's roller derby in Carlsbad, CA. She does significant volunteer work for her roller derby community. She is driven to support her colleagues and clients in every aspect.
Broadpoint Properties Blog
Helpful Real Estate Insights from the Pros
Broadpoint
Properties Blog
Helpful Real Estate Insights from the Pros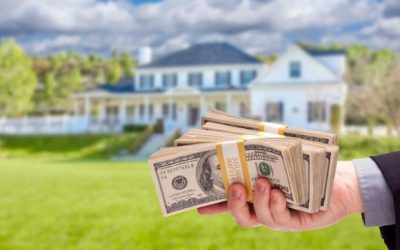 If you are considering putting your home on the market because you would like to sell, there are many things that you can do to prepare for the home sale.In order to sell your San Diego County home for top dollar, there are certain steps that...
read more
Sign Up For Property & Market Updates