As a dedicated and enthusiastic real estate professional, Dakota is embarking on a journey to help you navigate the world of real estate with confidence. With a fresh perspective and a passion for building lasting relationships, Dakota is committed to making your dreams of homeownership a reality.
Born and raised in San Diego, Dakota has an intimate understanding of the local market dynamics and trends. Drawing on this knowledge, Dakota strives to find the perfect property that aligns with your lifestyle and investment goals. Whether you are a first-time homebuyer, a seasoned investor, or seeking your dream forever home, Dakota will be your trusted guide throughout the process.
Dakota initially pursued a business major at Palomar College. An elective course on a whim opened her eyes to the vast opportunities and exciting challenges that the world of real estate had to offer.
Driven by curiosity and a thirst for knowledge, Dakota fully immerses herself in specialized real estate courses. From Real Estate Principles to Real Estate Appraising and Advertising, her extensive education not only broadened her understanding of the real estate market but also honed her skills in negotiation and marketing.
Amid her professional pursuits, Dakota's unwavering love for animals remained. She dedicated her real estate expertise to help local animal shelters find suitable locations for expansion and better facilities, making a positive impact on both the community and the animals. With a determined heart and a knowledgeable mind, Dakota continues her journey in real estate while cherishing her love for hiking and nature. Her dedication to following her dreams and giving back to the community serves as an inspiration to those around her.
Broadpoint Properties Blog
Helpful Real Estate Insights from the Pros
Broadpoint
Properties Blog
Helpful Real Estate Insights from the Pros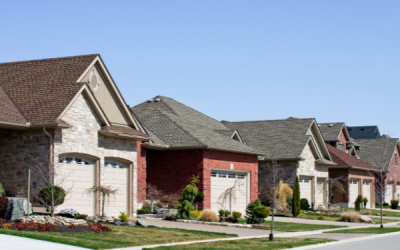 Uncertain about whether a one-story or two-story home aligns with your needs? The choice is influenced by individual preferences and requirements. To help you decide, here's a comparison between a one-story home and a two-story home: One-story homes are...
read more
Sign Up For Property & Market Updates