Meet Jovani Ruiz, an esteemed Realtor who has made a significant impact in the real estate industry. With a passion for helping individuals achieve their dreams of homeownership, Jovani has established themselves as a trusted and accomplished professional.
As the Realtor of the Year for 2023 by the North County Association of Realtors, Jovani has consistently demonstrated exceptional skills and dedication to their clients. His commitment to excellence and extensive knowledge of the local market have earned them this prestigious recognition. Additionally, Jovani was honored as the Young Professional of the Year in 2020, showcasing their early achievements and promising future in the real estate industry.
Beyond his individual accolades, Jovani has actively contributed to the real estate community. Serving as the past president of Nahrep North County, they have played a pivotal role in fostering growth and promoting diversity in the industry. Currently, Jovani is an influential member of the board of directors at North San Diego County Realtors Association and actively participates in the local government affairs committee, where they advocate for the interests of fellow Realtors and the community at large.
At the heart of Jovani's success is his dedicated real estate team, Ruiz & Associates Real Estate Team. Leading this up-and-coming team, Jovani empowers their colleagues to deliver exceptional service and results to their clients. With a focus on innovation, collaboration, and a personalized approach, Ruiz & Associates is quickly becoming a go-to choice for individuals looking to buy or sell real estate in the area.
Outside of the real estate realm, Jovani finds fulfillment in their personal life. He is happily married and a proud parent to two wonderful children. A recent endeavor that has ignited his passion is flipping homes, showcasing his diverse skill set and entrepreneurial spirit. Additionally, Jovani embraces an active lifestyle, participating in half marathons and prioritizing his physical well-being.
With 14 years of experience, Jovani has established himself as an expert in helping first-time homebuyers navigate the complexities of the real estate market. His genuine desire to make a positive impact on his clients' lives shines through in every interaction, making Jovani a trusted and compassionate advocate for anyone looking to achieve their homeownership dreams.
Broadpoint Properties Blog
Helpful Real Estate Insights from the Pros
Broadpoint
Properties Blog
Helpful Real Estate Insights from the Pros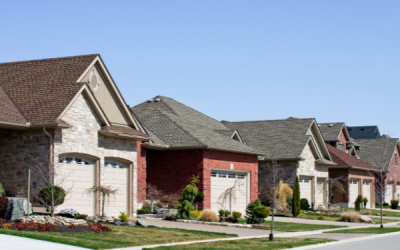 Uncertain about whether a one-story or two-story home aligns with your needs? The choice is influenced by individual preferences and requirements. To help you decide, here's a comparison between a one-story home and a two-story home: One-story homes are...
read more
Sign Up For Property & Market Updates