Meet Emiliano, your dedicated and bilingual real estate agent who is passionate about helping you find your dream home or maximize your investment potential. With Emiliano by your side, you can be confident that your best interests are always the top priority.
Fluent in both Spanish & English, Emiliano seamlessly bridges the communication gap, ensuring a smooth and efficient real estate experience for all clients. Whether you are a native speaker or an international buyer, Emiliano's linguistic skills enable clear and concise communication, facilitating a better understanding of your needs and preferences.
Emiliano takes pride in providing personalized and attentive service. With a deep understanding of the local market, they diligently search for properties that align with your specific requirements.
Whether you are looking for a cozy family home or a lucrative investment opportunity, Emiliano goes above and beyond to find the perfect match.
With expertise in investment properties, Emiliano possesses the knowledge and insights to guide you through the intricacies of real estate investing. From analyzing market trends and assessing potential returns to identifying the most promising opportunities, Emiliano equips you with the information you need to make informed decisions and secure a profitable investment.
By choosing Emiliano as your trusted real estate partner, you can rest assured that you are in capable hands. Their commitment to exceptional service, bilingualism, and expertise in investment properties makes them the ideal choice for anyone seeking a reliable and trustworthy agent. Experience a seamless real estate journey with Emiliano, where your best interests are always the priority.
Broadpoint Properties Blog
Helpful Real Estate Insights from the Pros
Broadpoint
Properties Blog
Helpful Real Estate Insights from the Pros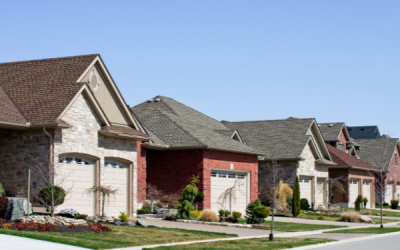 Uncertain about whether a one-story or two-story home aligns with your needs? The choice is influenced by individual preferences and requirements. To help you decide, here's a comparison between a one-story home and a two-story home: One-story homes are...
read more
Sign Up For Property & Market Updates