Specializing in the sale of charming properties throughout San Diego County, Jesus Salazar brings an unparalleled one-on-one service to each of his clients. Raised in San Diego, California, Jesus Salazar obtained his Real Estate license and dove headfirst into the world of Real Estate with a past history of Four plus years in Sales and Marketing.
The key to Jesus' success is simple: a genuine passion and infectious enthusiasm for the Real Estate industry. Jesus strives to build a long-lasting relationship with his clients by providing a personable approach to home buying and selling, and aims to surpass his client's expectations on every occasion. Customer service is of utmost importance, and constant communication is vital. He prides himself on being available whenever needed.
Outside of Real Estate sales, Jesus enjoys traveling as much as possible, visiting places such as Barcelona and Mexico City while enjoying the warm weather. He is also an avid health and fitness enthusiast and can often be found training at the local gym or taking advantage of the sunny weather San Diego has to offer!
Broadpoint Properties Blog
Helpful Real Estate Insights from the Pros
Broadpoint
Properties Blog
Helpful Real Estate Insights from the Pros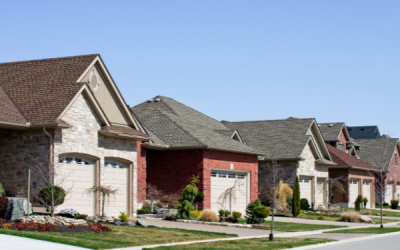 Uncertain about whether a one-story or two-story home aligns with your needs? The choice is influenced by individual preferences and requirements. To help you decide, here's a comparison between a one-story home and a two-story home: One-story homes are...
read more
Sign Up For Property & Market Updates