Meet Laura Romero, a bilingual Realtor® and practicing Interior Designer in San Diego with a unique combination of skills that greatly benefits her clients. Her expertise as an interior designer sets her apart in the real estate industry by allowing her to provide valuable insights and guidance to all of her clients. Laura helps them envision the potential of a property and how it could be transformed with just a few design modifications. This is extremely beneficial for buyers who have difficulty visualizing a property's potential.
Laura's ability to see homes for what they are and what they could be, combined with her skills and experience in interior design, allows her to help her clients find their ideal home. She guides them through the process, offers design suggestions, and helps them make informed decisions, while creating a rewarding experience for her clients and contributing to their overall satisfaction.
Selling homes is one of Laura's favorite things to do. She walks the entire property with her clients and uses her interior design skills and experience to help them prepare the home for sale. She provides design suggestions and recommendations that will increase the value of the home and maximize her clients overall profit.
Laura makes sure that the home has good flow so that anyone who tours the home can clearly see and envision themselves living in the home. She strategizes with her clients during the process to make sure that their needs are met and that the transaction is smooth.
Laura's passion for Interior Design is notable in the beautiful and creative spaces that she designs. Each project is unique, and her creativity plays a significant role in crafting spaces that truly connect homeowners with the beauty of the natural world. She brings elements of nature inside the home to enhance the overall aesthetic and create harmonious, tranquil and inspiring spaces that promote well-being and relaxation. Whether she is staging a home or doing a full remodel, Laura always prioritizes natural elements in her designs.
On a personal note, Laura is happily married and is a mother of two. Everything that she does is for her family and their future. Laura and her husband enjoy taking their kids on nature filled hikes all over San Diego and beyond. They love to travel to places that have great food, trails, beaches or architecture. They love nature and love to be surrounded by it. It invigorates them, inspires them and soothes their souls. When they are not surrounded by nature, they are surrounded by art in a museum somewhere in the world.
Broadpoint Properties Blog
Helpful Real Estate Insights from the Pros
Broadpoint
Properties Blog
Helpful Real Estate Insights from the Pros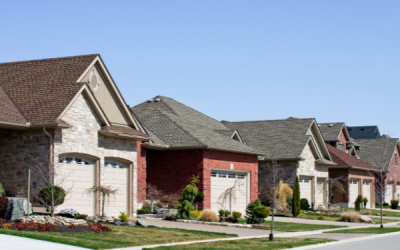 Uncertain about whether a one-story or two-story home aligns with your needs? The choice is influenced by individual preferences and requirements. To help you decide, here's a comparison between a one-story home and a two-story home: One-story homes are...
read more
Sign Up For Property & Market Updates