Matthew Ramirez resides in Escondido and serves all of San Diego County for his clients' real estate needs. Matthew not only handles all the technical aspects of your real estate purchase or sale, but also looks after your personal concerns. He is an excellent listener and is committed to providing a one of a kind service to every customer and client. Also, in addition to English, Matthew is fluent in Spanish.  
Matthews in-depth training includes special real estate courses such as Real Estate Practice, Economics and Legal Aspects. 
Outside of real estate, Matthew holds a certificate in amateur boxing and has much experience in the auto mechanic industry. Matthew enjoys spending time with his family and building memories by traveling, hiking, and experiencing new things! Matthew was born and raised in Escondido, CA, with his alone time, he enjoys going to the boxing gym, along with going on sunny runs with his dog, Kilo.
"We are fortunate and proud to have Matthew associated with our sales staff," says Broker Melissa Zavala. "Matthew's customer's and his colleagues will immediately notice his warm personality and personal commitment in making real estate transactions an individualized and pleasurable experience."
If you are looking for Knowledge, Experience, Professionalism, Integrity, and Personal Service in a real estate agent, Matthew Ramirez has them all.
If your future requires counseling in the purchase or sale of real estate, we highly recommend you contact Matthew at our office.
Broadpoint Properties Blog
Helpful Real Estate Insights from the Pros
Broadpoint
Properties Blog
Helpful Real Estate Insights from the Pros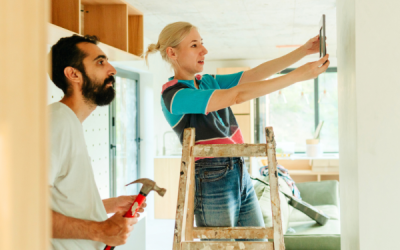 A drill, orbital sander and the likes are great power tools to have at home for repairs and home improvement projects. But not everyone has access to these power tools. Good news, not all DIY home projects require power tools. These projects can be rewarding...
read more
Sign Up For Property & Market Updates