Raeline is originally from Redlands, California. She's one of three siblings. Growing up, her family owned a drive-in restaurant where she created many memories. At 10 she started helping the family by washing dishes, at 12 she began working the counter and serving meals to customers. At 15, the family decided to move to Long Beach. At a young age, she developed hard working habits and at the same time enjoyed living in Southern California.
Raeline attended UC Irvine with the dream of counseling children. After a few years, she made it a goal to purchase her first home and slowly began to grow an interest in Real Estate. She really liked the feeling of being a homeowner and how she was helped by others. She decided to be part of the homeownership goal by helping people nervous about that process.
Since she was young, Raeline has always been a family-oriented person. She enjoyed spending time with her family, and still does to this day. Her grandkids are her world and are also the ones she loves to spend time with. Raeline decided to learn as much as she could and has in-depth training and experiences including Real Estate Principles, Real Estate Practice, Real Estate Finance, Real Estate Law and many more. She committed herself to learn as much as she could to provide the service she believes everyone deserves.
If your future needs require representation for purchase or sale, feel free to contact Raeline!
Broadpoint Properties Blog
Helpful Real Estate Insights from the Pros
Broadpoint
Properties Blog
Helpful Real Estate Insights from the Pros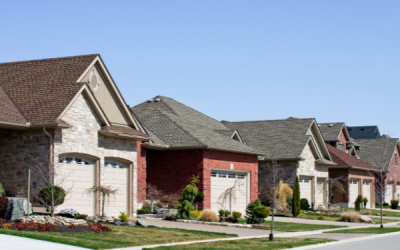 Uncertain about whether a one-story or two-story home aligns with your needs? The choice is influenced by individual preferences and requirements. To help you decide, here's a comparison between a one-story home and a two-story home: One-story homes are...
read more
Sign Up For Property & Market Updates