Being born and raised in San Diego County, Sean had been blessed to have the Pacific Coast to the West and the beautiful Anza-Borrego desert to the East. He lived his whole life in Valley Center where he attended Valley Center schools starting from kindergarten and ending with Valley Center High School. After high school, he went straight to work in the solar construction field where he was taught work ethic and accountability. 
Growing up in Valley Center, he had always been a part of a team. From baseball to football to lacrosse, he's always had a team mentality and knew that it was easier to win with a team of trustful peers standing beside him. While being a captain for the VCHS varsity lacrosse team, he was taught valuable lessons of leadership and respect. He has carried these traits with him ever since and continues to carry these traits throughout his life.
He enjoys spending time in the desert with his girlfriend and their dog, Diesel. A passion of his is fixing things that have been broken. From trucks to dirt bikes and go karts, to sand rails and personal vehicles, he loves to get dirty and solve problems. Another passion of his is everything western. He loves country music, Vegas and rodeos. He had attended NFR in Vegas 3 times and have also seen George Straight, Garth Brooks, and Cody Johnson in concert. Whether he's working in his yard at home or attending a wedding, you will always find him in cowboy boots.
Although he is new to real estate, he has in-depth training which includes special real estate courses like Real Estate Practice, Economics and Legal Aspects. He strives to help people with whatever problems they have and will spend every minute of the day working side by side with you to ensure you have a smooth real estate transaction.
Broadpoint Properties Blog
Helpful Real Estate Insights from the Pros
Broadpoint
Properties Blog
Helpful Real Estate Insights from the Pros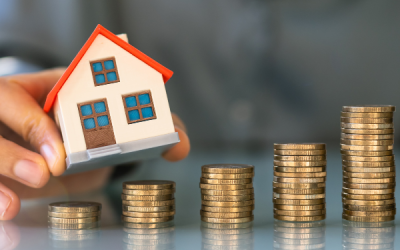 Exploring your initial investment property? Getting into real estate in San Diego, California, can be a lucrative venture, but success requires careful planning and informed decision-making. Here's a guide on how to build wealth through real estate in this dynamic...
read more
Sign Up For Property & Market Updates