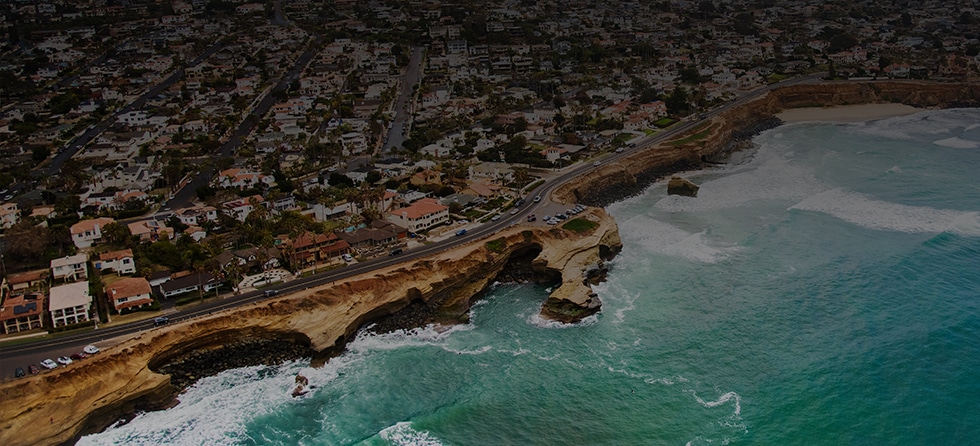 Rancho Bernardo
Rancho Bernardo, a master-planned community
Rancho Bernardo is a master-planned community in the northern hills of the city of San Diego. The topography of Rancho Bernardo consists of canyons and rolling hills. It is a sprawling community, with shopping malls, golf courses and office parks typical of San Diego development.
The community is located next to Rancho Santa Fe, about 20 miles (32 km) north-north-east of downtown San Diego, immediately north of Carmel Mountain Ranch, northwest of the city of Poway and south of Escondido.
Carlsbad is located approximately 27 miles north of San Diego. Its coastal location, scenic beauty, low population density, thriving commercial sector, abundance of upscale housing, and high performing school districts have made Carlsbad one of the most expensive housing markets in the United States.
Population in July 2008: 96,374.
Median resident age: 38.9 years
California median age: 33.3 years
Zip codes: 92008, 92009, 92013, 92018.
Estimated median household income in 2008: $88,519 (data provided by city-data.com)
Want to Learn More about Rancho Bernardo
Check Out What's for Sale in Rancho Bernardo
This page is updated every two hours, so bookmark or save this page to your favorites to stay up-to-date.
Explore Other Communities
For more detailed information about some of the communities in North San Diego County, please browse our community guides by clicking on the links below:
To explore more San Diego County neighborhoods, please select from the links below to browse our other community guides:
Broadpoint Properties Blog
Helpful Real Estate Insights from the Pros
Broadpoint
Properties Blog
Helpful Real Estate Insights from the Pros
We all want the latest design trends in the next property we buy, but 70% of homeowners admit they have outdated features in their homes. Will you sell with an outdated feature or update the house to increase the value? Here's a handy list of...
read more
Sign Up For Property & Market Updates