Fall Decorating Ideas to Give Your Home Curb Appeal
Hello, colder weather! Welcome
fall
in all its glory with open arms. Go the extra mile and make your property more homey for the buyers with these simple additions and seasonal decor ideas.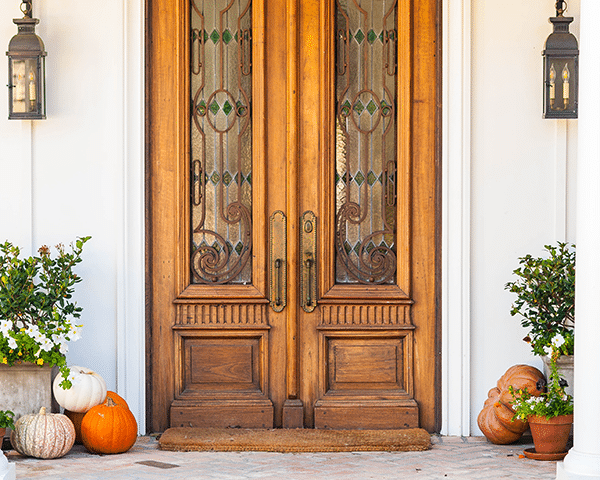 Fall Decorating ideas to give your home curb appeal
Feature Your Fall Foods and Finds
Liven up an empty kitchen with autumnal appeal thanks to a bounty of freshly-picked fall treats (apples, flowers, and squash) on display. Be careful not to overdo it and make your place look like a giant pumpkin exploded in your house. You can fill a basket with some decorative gourds like this one for a minimal and chic look.
Go Mad for Plaid
Plaid is definitely in this season. Dress up your space with linens, table napkins, blankets, and throw pillows with plaid in red, orange, and golden hues to instantly add warmth to any space.
Bring the Outside In
On a budget? No problem: You can always get some leaves, pine cones, branches, or even ripe fruit from a backyard tree, then put them on display in a glass vase, on your dining table, console table, or mantel.
Cozy Up
Make your buyers feel like they want to stay by adding comfy-cozy blankets, throws, and quilts. Find throws with different textures and earth colors for a bit of visual variety.
Spruce Up the Bathroom
Oftentimes, the bathroom is left bare and boring. A fresh bloom or two can brighten up your bathroom at any time of year, but it's all the more wonderful to look at during autumn. Take inspiration from the colors of your front yard and take them inside with just a few orange mums. The addition of pumpkin-colored towels can also add character to the space.