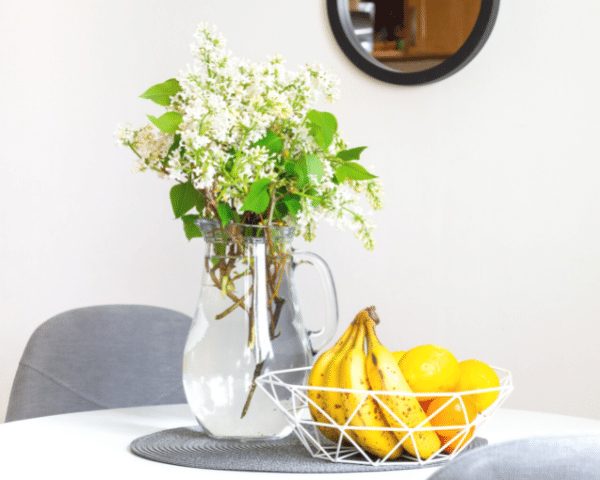 Spring is blooming soon! Give your space a new feel and update your home for the new season. We found simple spring decorating ideas from these lovely homes to inspire you. (Spoiler: No bunnies!)
Time to update your coffee table decor
It's the season of flowers! Tulips are known to be a welcome sign of spring. Other popular spring flowers are Daffodil, Lilac, Crocus, Pansies, and Peony. Add them to your coffee tables, console tables, and kitchen counter. You are welcome to use faux flowers as they are easier to maintain, will not cause you allergies, and are cheaper than the real ones.
Change the pillow covers
And kitchen towels, throws, curtains, and other linens around your home. Common choices this season are checkered patterns, florals, and paisley in cool colors like blues, greens, grays, and pastels. Not only is it for aesthetic, but also to remove dust, giving your home a fresher feel!
Stylish basket storage
Rattan or woven baskets are reminiscent of the fun of Easter egg hunts but they are also a fabulous way of hiding clutter around the house.
Switch out art
It's nice to keep art in your home up to date as well. Be it a watercolor image of flowers, a lemon or landscape, you can find amazing spring printables on Etsy or anywhere else you get your art. Check out these free minimalist spring farmhouse printables.
Smell like Spring
Another way you can incorporate spring into your home is through scent. Why not swap out your usual scents with floral options, be it your reed diffuser, laundry soap, even your dish soap.
Now that you have updated the inside of your home, take care of your landscaping too. Read on that here. Feel free to browse through our blog for more things to do this spring!