How to Hire a Qualified Real Estate Agent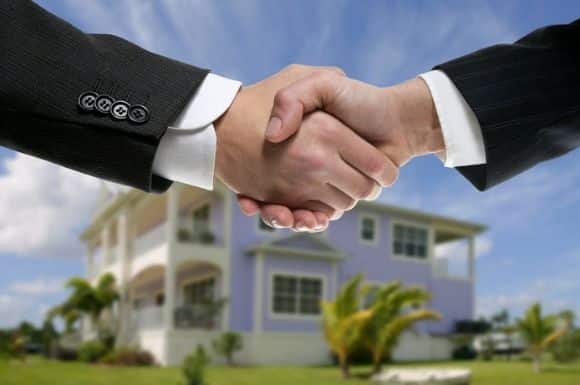 Whether you are interested in buying a home or selling one, you may be interested in hiring a real estate agent or a Realtor® to help you through the process.
Hiring a qualified agent—someone who will be able to take you step-by-step through the process—can be difficult.
Here are some things to consider when selecting an agent:
Is the agent you are planning to work with a Realtor®? A broker? The term Realtor® describes a real estate agent who is a member of the National Association of Realtors® (the world's largest professional organization) and who subscribes to its strict Code of Ethics. In states such as California, the term Broker refers to a real estate salesperson who has had additional schooling and passed additional licensing examinations and is also licensed to manage other agents and/or an office.
How long has the agent been in the business? How many transactions does the agent close annually? Many agents have been in the business for quite a long time. Some agents have dabbled in the business for a number of years. Learn how many transactions the agent closes annually. In real estate, the experience is vital. An agent who has closed hundreds of transactions may be better equipped to deal with potential problems and head off possible ones along the way.
Ask About Marketing Techniques and Strategies. Inquire about the agent's marketing plan. If you are a potential seller, ask about how the prospective agent will market your home to potential buyers. Will the agent use postcards, mailers, newspaper ads? Or, will the agent be doing Internet-based advertising? According to a National Association of Realtors® study conducted last year, 90% of buyers begin their home search on the Internet. So, you will want to be sure that the agent you have in mind is using the Internet is his or her advertising campaign.
Find Out About Specialties and Areas of Expertise Learn more about the agent's expertise. Are their certain neighborhoods that he/she knows more about? Is the prospective agent a specialist in luxury or vacation homes? In our neck of the woods, distressed properties are very common. So, if you are interested in buying or selling a short sale, you will want to work with a San Diego County agent who has closed a significant number of short sales and who knows the process like the back of one's hand.
Do a little recon work. You can always use Google to learn more about an agent you are about to hire. Also, in the State of California, you can look up any real estate agent's license through the Department of Real Estate website. This will show whether the license is current and if there is any pending or past disciplinary action. It's important to know who you are dealing with, and it doesn't hurt to do a little recon work.
Agents are salespeople. Believe it or not . . . all salespeople are NOT bad, pushy, and annoying. Most Realtors® take the Code of Ethics and their fiduciary obligation to their clients very seriously. Asking probing questions and conducting a short interview before hiring your agent is one way to assure that you will be working with someone you trust. . . and that's a good thing!