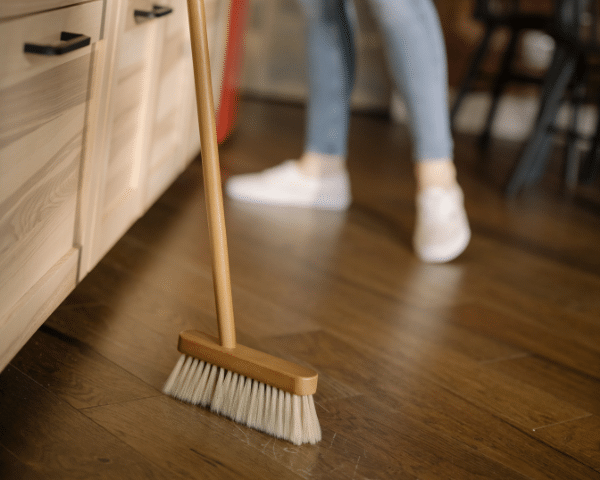 Do you sometimes feel like your floors are a magnet for spilled food and drinks, dust, dirt and hair? The good thing is, it usually only requires a quick and easy fix. But it's a different story when we're talking about hardwood floors. As lovely and durable as this material is, it can be hard to maintain. To keep your wood floors looking at tip-top condition for decades, proper maintenance is key. Here are some cleaning and maintaining tips for a beautiful wood floor that lasts.
Cleaning and maintenance of Hardwood floors
Block dirt right at the door
It can be uncomfortable if you're a shoes-on household but consider this: Setting this rule at home will drastically help keep your floors clean and well-maintained. There are tendencies where shoes can cause scratches on the flooring as well. Also, some claim they only need to mop the floors once every two weeks before they really get dirty instead of mopping every three days. Inform everyone at home and practice little by little. Add shelves and baskets by the entrance. If it's totally not up your alley, you can purchase a doormat and make it a habit to wipe the soles before entering.
If you have a dog, place paw wipes or portable cleaner at the entrance and wipe them down before he comes from a walk.
Watch out for water
Water can harm your wood floors. Encourage everyone at home to wipe any spills right away with a dry or slightly damp cloth. Avoid using wet mops or steam mops, because it will damage the finish and the wood over time. Make sure entryways and windows completely watertight and that AC units have no leaks that spill onto them.
Have a regular cleaning schedule
Below is the recommended schedule for cleaning your floor.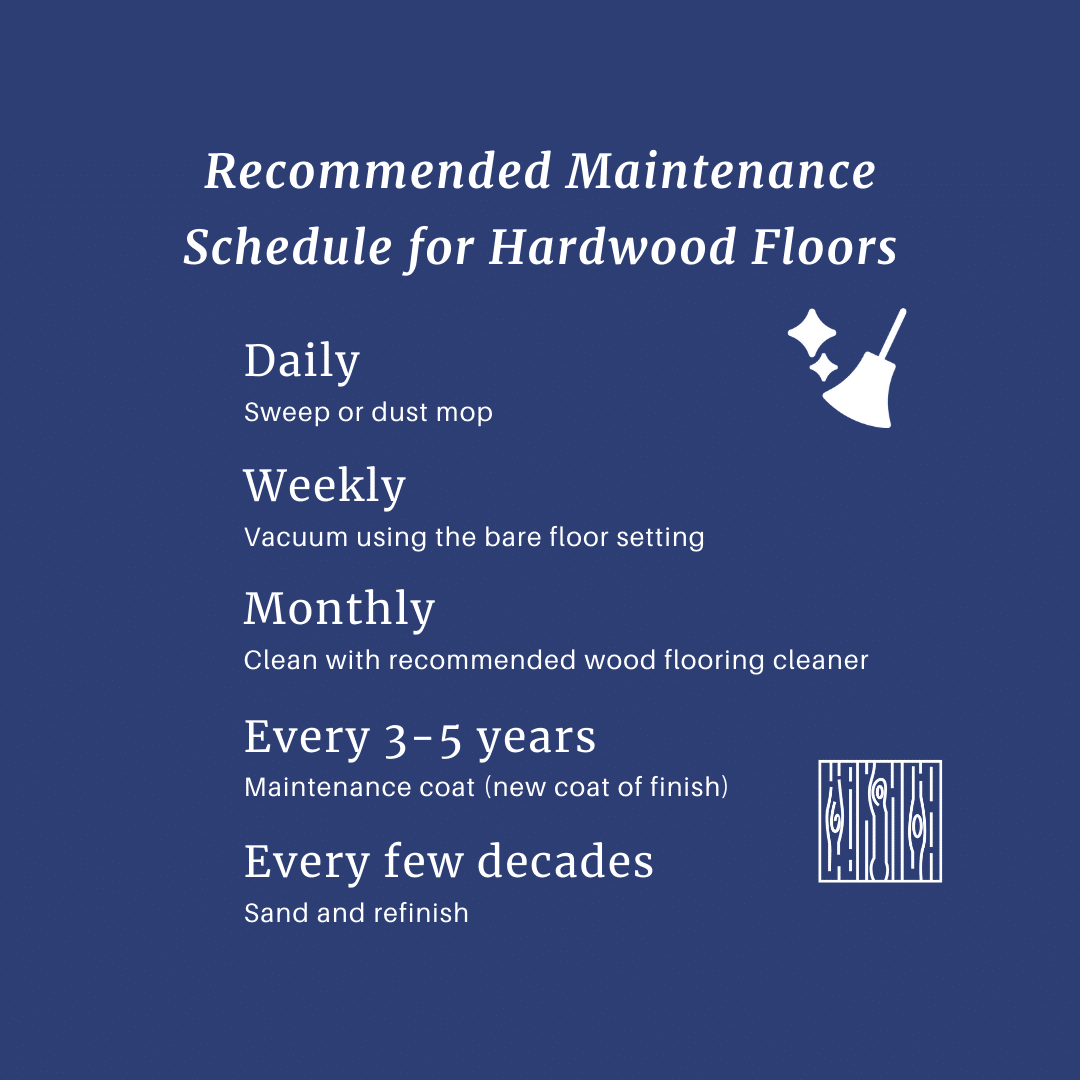 For removing debris with a vacuum, use the floor-brush attachment.You can use a commercial wood-cleaning product, like Bona once a month. You can also make your own cleaner by mixing one part vinegar to 10 parts warm water. Add a few drops of liquid Castile soap. Mop the floor with a damp towel and cleaning solution (follow the manufacturer's instructions), and remember to not put too much liquid on the floor. To prevent streaking, simply use a dry microfiber mop to buff the finish and get a shiny floor.
Things you need: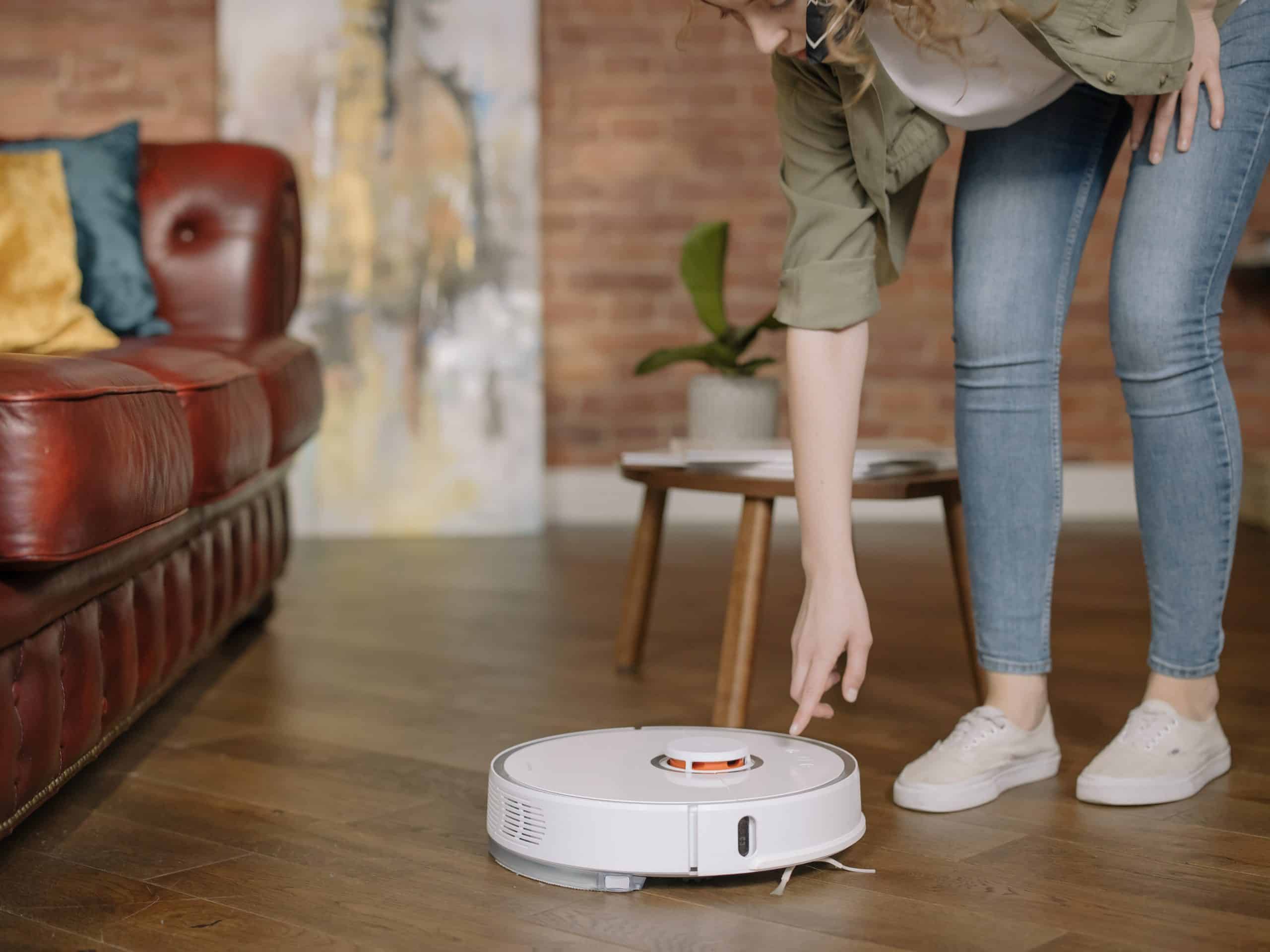 If you're just not in the mood for cleaning and have a stretchier budget, you can leave it up to a robot!
The key is putting more love and doing the recommended products and process when cleaning. Follow these steps and you're one step away to shinier looking floors. For more home cleaning tips, feel free to go to our blog and browse away!