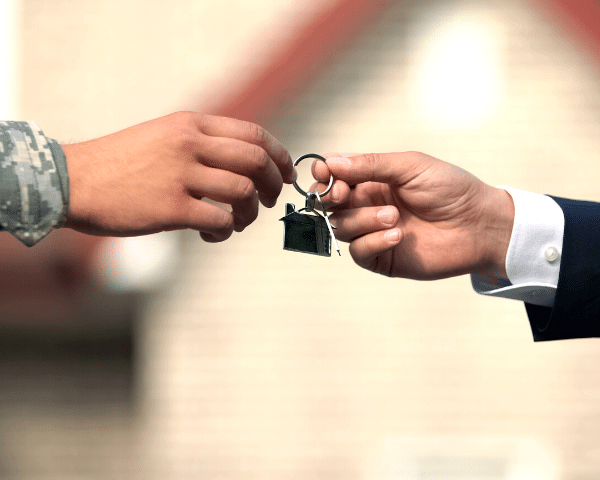 Did you know that 1 out of 3 active-duty military and veterans have no idea that they have some of the best home buying benefits available? Active-duty military and veterans have some really great opportunities in real estate. With the right information, active-duty military and veterans can enjoy this perk and eliminate the VA loan confusion during the home buying process.
But first, here's a quick fact-check.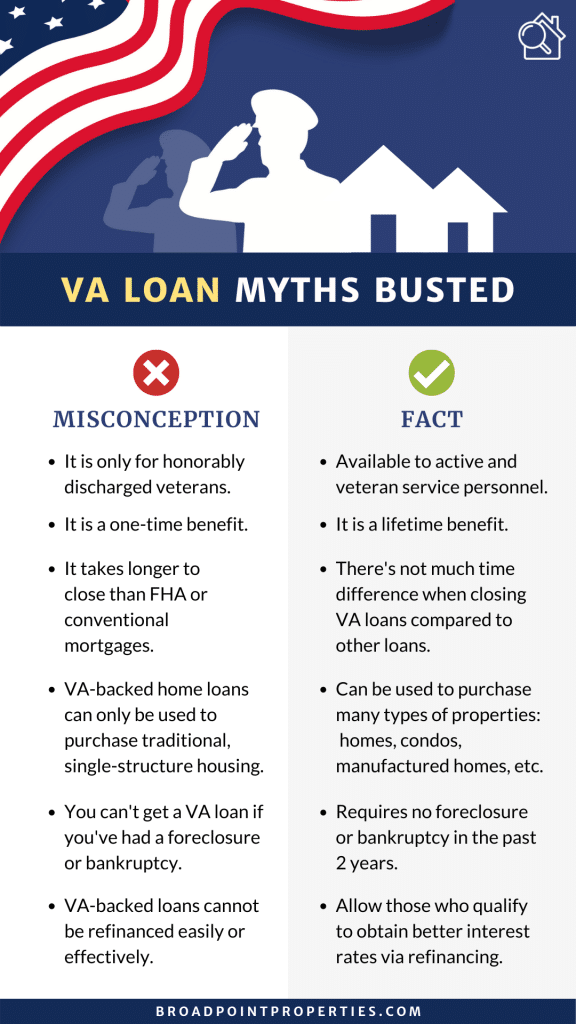 If it's your first-time buying a home, here's VA Loans work and how you can nail getting it the first try.
Know your Veterans Affairs loan options.
One of the biggest advantages active-service military members and veterans have when buying a home is the securing a VA loan. Some of the perks include the ability to buy with ZERO down payment, low-interest mortgages, no mortgage insurance, and liberal credit eligibility requirements. So better maximize these benefits.
Communicate with the lender.
Aside from the VA loan features, it gets better: lenders can also offer additional incentives like waiving appraisal fees and origination fees if the veteran has a certain credit score, for example. So be sure to communicate your military status and better things will open up when financing for your dream home.
Know your credit score.
VA loans have more forgiving credit eligibility requirements than a regular home loan, but it's important to understand that your credit history still matters. Most VA lenders require a credit score of 620 or above. So secure a copy of your credit report, and if necessary, work on improving your credit score before applying for a loan.
Think about all upfront home-buying costs.
Just because you're paying 0% down doesn't mean there won't be any up-front costs. You may need to shell out funds for things like closing costs, home appraisal, and inspection. Talk to your agent before shopping for homes to make sure you're on track of how much you'll need to spend upfront.
Consider your home as an investment.
If you're worried because of the possibility that you might be relocated and buying a home does not make sense, think again. By searching in high-demand areas or choosing a popular home style and size (like 1,500-2,000 square feet), you'll give yourself a better chance at resale or renting it out.
If you're not into the idea of becoming a landlord, know that you can transfer the VA loan and the property to another vet, or you can just sell the home to a nonmilitary buyer.
Work with an agent that knows VA loans.
Working with people who understand all the nuances of veterans' benefits and the loan itself will make the process a walk in the park. When you're buying with an agent who knows about VA loans, he or she can help you find a home that meets the VA home loan property requirements, loan limits and such.
You have served the country, now let us serve you. If you or someone you know is thinking of buying or selling, feel free to call the agents at Broadpoint Properties.