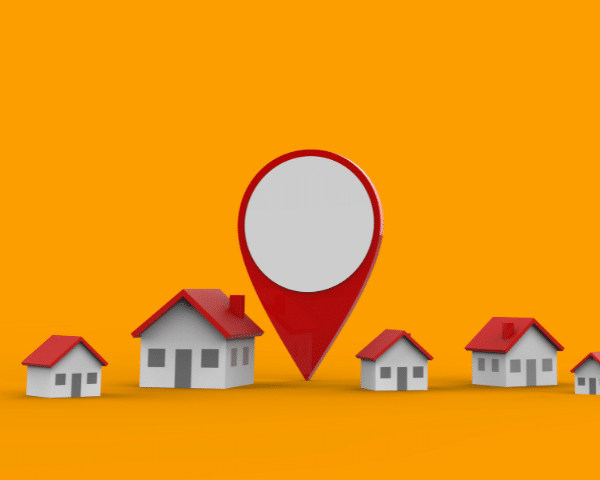 The effect of location on home value is significant and can greatly influence the desirability and market price of a property. Here are some key ways in which location can impact home value:
Strategic Position
In North San Diego county, several cities can be considered good examples of centrality due to their convenient access to key amenities and services, making them appealing places to live and contribute to their overall desirability in the real estate market:
Carlsbad

: Located along the coastline, Carlsbad offers a central position in North San Diego County. It provides easy access to major highways like Interstate 5 and is known for its beautiful beaches, upscale shopping centers like Carlsbad Premium Outlets, and popular attractions like LEGOLAND California.

Encinitas

: Positioned between Carlsbad and Solana Beach, Encinitas is a coastal city that offers a central location in North San Diego. It provides access to stunning beaches, a charming downtown area with shops and restaurants, and a thriving arts and culture scene.

Escondido

: Situated inland, Escondido serves as a central hub in North San Diego County. It offers a diverse range of amenities, including the popular Westfield North County shopping mall, the California Center for the Arts, and proximity to attractions like the San Diego Zoo Safari Park and Lake Hodges.

Oceanside

: Located at the northernmost part of San Diego County, Oceanside provides a central position along the coast. It offers beautiful beaches, a vibrant downtown area with shops and restaurants, the historic Oceanside Pier, and convenient access to major highways and the Oceanside Transit Center.

Vista

: Positioned in the heart of North San Diego County, Vista offers a central location with easy access to major transportation routes, including State Route 78. It features a charming downtown area, numerous parks and recreational facilities, and is known for its thriving craft brewery scene.

San Marcos

: Near major highways such as Interstate 15 and State Route 78, San Marcos offers convenient access to other parts of San Diego County and neighboring cities. It is home to reputable schools such as California State University San Marcos (CSUSM) and Palomar College. The city's commercial and business centers, including the San Marcos Civic Center and the North City development project offers a well-rounded and vibrant lifestyle for residents.
Land Size
Land value typically outweighs the importance of the house itself since acreage tends to appreciate over time. A larger land size also offers more privacy and space between neighboring properties. It allows for the creation of larger setbacks, providing a buffer zone between homes and enhancing the feeling of privacy and tranquility.
Neighborhood Quality
The quality of the neighborhood, including factors such as safety, cleanliness, and attractiveness, can have a direct impact on home value. Well-maintained neighborhoods with good infrastructure, amenities, and a strong sense of community tend to command higher property values.
Future Development Potential
Locations with planned or anticipated development, infrastructure projects, or urban revitalization initiatives often experience appreciation in home values. The potential for future growth and improvement can attract buyers and investors, driving up prices in those areas.
Proximity to Amenities
Homes located near amenities such as schools, parks, shopping centers, restaurants, and entertainment venues are often more desirable and therefore have higher values. Convenience and accessibility to essential services and recreational options are attractive features that can positively impact home prices.
The Home You Choose
While the location is a crucial factor, the home you choose within that location plays a significant role in your overall satisfaction and long-term investment. It's important to strike a balance between the desirable location and a home that meets your specific needs, preferences, and investment goals.
It's important to note that while location is a critical factor in determining home value, other factors such as property size, condition, layout, and market conditions also play a role. The combination of these factors ultimately determines the value of a home in a particular location.