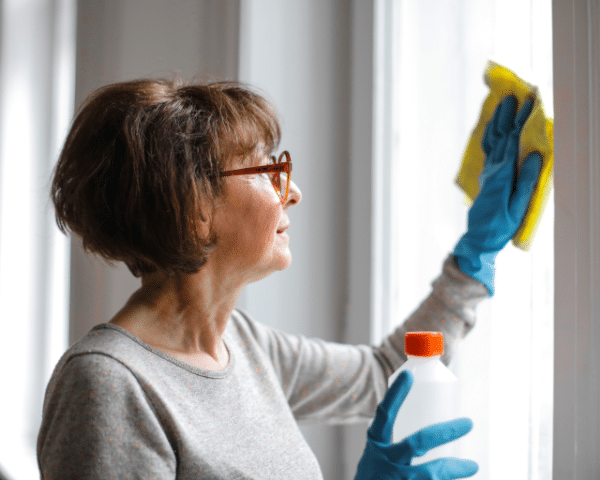 The beautiful flowers blooming outside signal all of us that it's that time of the year to spruce up and do a general clean-up in our homes. Perhaps you've spent so many hours and money on cleaning items and hacks online that just won't clean enough. We get it, so here are tried and tested cleaning products that will help you get the job done in no time!
This powerful cleaner is just what you need for stubborn barbeque stains, and grease. Also works great on tools, automotive wheels, gutters, and other hard surfaces. Recommended by professional cleaners.
Do streaks, fingerprints, watermarks, and grease on your stove or fridge start to annoy you? Wipe them down with this product and wait to sink in, then finish off with a clean towel and your stainless steel appliances will look shiny new!
If you've got an artistic toddler who loves to run around the house with crayons and make the walls their canvas, then this is a must-have for you! It takes care of other tough stains in your bathtub, doors, and other surfaces. It's easy to use, mess-free and affordable.
Got a dingy towel or stained clothing that seems like a lost cause? This laundry whitener will surprise you. Presoak your whites with this product in warm water, then wash in detergent as usual.
Do those white spots on your windows seem impossible to get rid of? Say no more – this cleaner will leave glass surfaces spotless without streaks and film. Also safe to use on tinted glass.
You'll be amazed at how this spray sanitizes surfaces, disinfects bacteria & viruses, deodorizes, and prevents mold & mildew, and keeps killing 99.9% of bacteria for up to 24 hours, even after multiple touches, to support a clean and healthy home – making it a must-have during COVID.
This air freshener does not just mask unwanted smells but actually eliminates them. Be it smoke, food, pet odors and more.
Which of these is your favorite or you're using already? Hope you find these household products helpful and have discovered something that will transform your day-to-day problems at home.
Use the links above to get your cleaning products now!
If you're looking to clean your home on a shoestring budget, we've got some tips for you here.