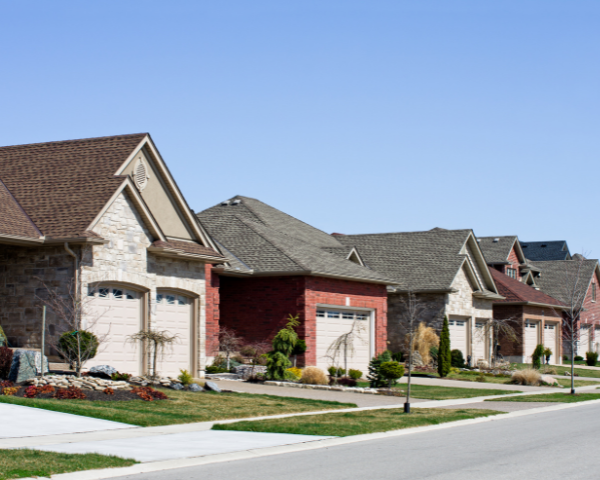 Uncertain about whether a one-story or two-story home aligns with your needs? The choice is influenced by individual preferences and requirements. To help you decide, here's a comparison between a one-story home and a two-story home:
One-story homes are ideal for a range of individuals and situations, including but not limited to the following:
Seniors

: One-story homes are often preferred by seniors or retirees due to their ease of mobility. They eliminate the need to navigate stairs, making daily living more accessible and safer.

Families with Young Children

: Families with young children may find one-story homes more convenient, as they provide a single-level living space that's easier to supervise and childproof.

Individuals with Mobility Challenges

: People with mobility challenges, whether temporary or permanent, benefit from the accessibility of one-story homes, where there are no stairs to navigate.

Homeowners Planning to Age in Place

: If you plan to stay in your home as you age, a one-story layout can accommodate changing mobility needs and support aging in place.

Those Seeking Energy Efficiency

: One-story homes often have a smaller footprint, which can make them more energy-efficient and cost-effective to heat and cool.

Buyers on Smaller Lots

: In areas with limited land space, one-story homes can maximize living area on a smaller lot.

Investors Targeting Rental Properties

: Investors looking to attract a broad range of tenants, including those with mobility concerns, may find one-story homes appealing for rental properties.
Two-story homes are perfect for anyone, but many owners have two-story homes have pointed out that they are an excellent choice in the following situations:
Families with Older Children

: Families with older children or teenagers may appreciate the separation of living spaces that two-story homes offer. Bedrooms are typically located on the upper floor, providing more privacy for both parents and children.

Big Families

: In San Diego, where land prices can be high, a two-story home can be a cost-effective way to maximize living space without increasing the size of your lot. Two-story homes can accommodate multigenerational living arrangements by providing separate living spaces on different levels, allowing for more privacy and independence for different generations.

Home Office Users

: Those who require a dedicated home office may find the layout of a two-story home conducive to creating a quiet workspace away from the common areas.

Privacy Seekers

: Individuals who value privacy and prefer to keep the bedrooms separate from the living and entertainment areas may prefer two-story homes.

Views and Scenic Locations

: In areas with scenic views such as Valley Center in San Diego, a two-story home can allow residents to enjoy these views from an elevated vantage point, adding to the overall appeal of the property. 

People Concerned with Security

: Some people feel more secure sleeping on an upper floor, particularly in areas with security concerns or wildlife presence.
Consider factors such as your family size, mobility requirements, long-term plans, and the local real estate market when making your decision. Now that you know what kind of home fits your needs and are ready to make the #GreatMove of homeownership, don't hesitate to contact our agents at Broadpoint Properties.