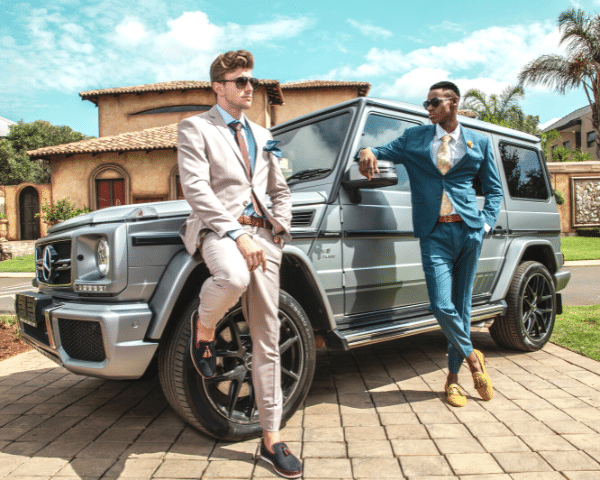 Driving nice cars, looking at homes all day, and going to fancy lunch meetings – ah, what a sweet life a real estate agent has, right? Hate to break it to you but these stereotypes are far from reality. Today, we debunk some common assumptions about real estate agents.
They Make Huge Commissions
Your agent isn't pocketing that money all to himself to spend on a new car or a holiday trip. To illustrate, say, that the home is listed for $500,000. The total commission is shared between the buyer's brokerage and the seller's brokerage—the divided funds are then split between the brokerage and the individual agent. From that, he or she pays their advertising fees, taxes, insurance, membership fees, and advertising costs among other fees.
Real estate agent commission can seem like a huge chunk of your home sale profit but we've heard it time and time again, the added cost is worth it as your agent can help ease the home buying and selling process.
They Are Shady
Real estate agents share a bad rep when it comes to trustworthiness with other professions like politicians, salespeople, and lawyers. But that is unfair to assume. Most Realtors® take the Code of Ethics and their fiduciary obligation to their clients very seriously. Real estate agents are one of the most hardworking people and put their clients' best interests at all times.
All They Care About Is the Deal
Agents do want to do business with you and close the deal. But a good real estate agent wants to be your lifelong real estate advisor and be remembered to have given you a smooth transaction and excellent service. Believe it or not, Realtors® do a lot of things for free. Since we do not charge by the hour and only make money when deals close, we frequently prepare Comparative Market Analyses, attend and host Open Houses, and prepare marketing materials—all without being paid a penny.
They Have a Lot of Free Time
There is no such thing as overnight success or easy money in real estate. Most successful real estate agents work hours that would drive most people up the wall. You could be working on real estate marketing in the morning, contracts in the afternoon, and showing properties all evening. Sometimes, agents waste months on deals that don't close.
You're Better off Going on Zillow or FSBO
Zillow and other similar websites only provide rough estimates on the valuation of a home but are not the actual appraised values. Also, according to the National Association of Realtors, the average for sale by owner (FSBO) home sold for $260,000 compared to $318,000 for agent-assisted home sales. That's a $58,000 difference! So trust your agent, after all, what's more important to them is that you sell or buy a home for the best value as much as possible.
We hope this helps you shake off real estate agent stereotypes. Looking for an agent? Feel free to contact the team at Broadpoint Properties.