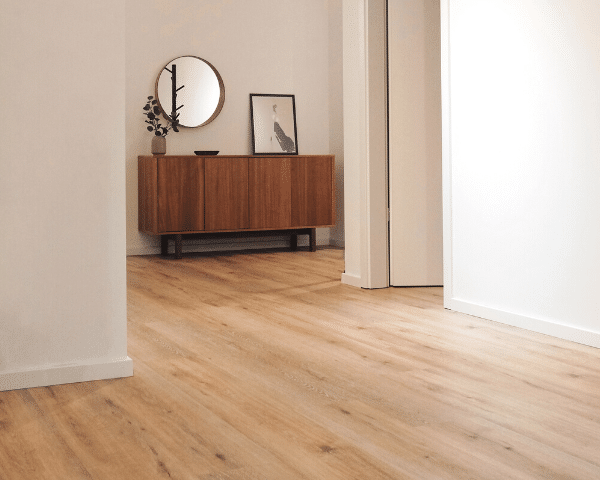 The bigger the home project, the bigger your risk may be. But don't fret, the key to a successful renovation is only doing things that add value to your property. Over the years, we've helped many property owners rent or sell their home fast by doing a few edits in their home. And here are those home improvements that reap great returns and are worth every buck when it's time to list.
Add space and open up the floor plan
There are some things you can do to make your property look like there are more livable square-footage than it actually does.
Continuous flooring. Having different floor material in each room breaks the flow, which makes the space seem smaller. Choose one material and use that same flooring all throughout the space. Replacing your flooring with wood all throughout would cost around $4,700 and will give you back 106% ROI, according to the

National Association of REALTORS®

.

Clear out clutter. Put away unnecessary things around the house, like furniture, backstock, etc. Open up the space as much as possible.

Make the most out of your space. Consider converting the attic and/or basement into a functional space like a living area or a bedroom. A basement conversion project would cost around $46,900 and would reap a 64% ROI.
The first impression is the only impression when selling a home. Make sure the driveway is clear and exterior walls are neat. Simple tweaks like applying a fresh coat of paint onto the front door and exterior walls, trimming bushes are just some cheap and easy ways to enhance the look from the outside. Replacing a garage door would practically pay for itself – cost is around $2,100 and would have a ROI of 95%.

Room makeovers
The kitchen will likely make or break any property listing as it's one of the most important considerations of any home buyer. Upgrade worn-out surfaces, choose a more neutral finish, and material for your countertop and cabinets. Updating appliances into stainless ones are also a plus. On average, a complete remodel would cost around $68,300 and recover around 59% on resale.

The bathroom is another key home feature to look into. You'd probably shell out around $35,000 and will pay back 57% upon resale.

Reduce maintenance hassles
Some quick fixes and improvements before selling that are worth the expense are repairing a broken fence, updating faulty wiring, sealing water leaks and applying a fresh coat of paint on the walls. New roofing, which would cost around $7,500 will give you 107% ROI.

Energy efficiency
If you're after energy efficiency, an HVAC replacement also tops the list for resale ROI – 85%, while a $2,400 spent on insulation upgrade will give you back 83%.
Not only will these projects encourage you to enjoy living in your home more, but also make it more desirable for potential buyers when you decide to move out. Before you take on any home upgrades, it's best to consult a real estate agent in your area to learn what buyers in your market are looking for.