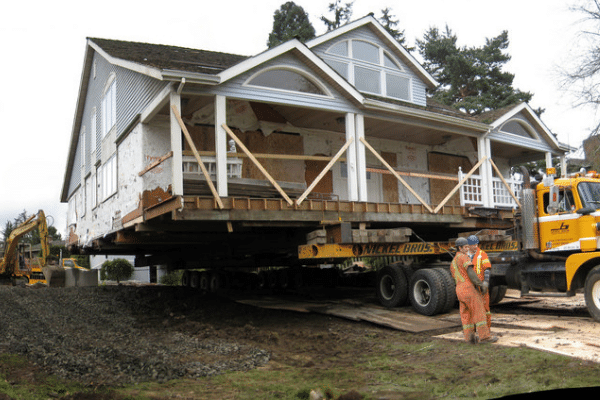 Is it time to move? Based on a recent study, the average homeowner stays in the homes for an average of 10 years. Here are signs that it's time to pack your bags and move (courtesy of the below infographic from the California Association of Realtors®).
It's a seller's market and you want in

. When you notice that the price per foot in your area is increasing and the time that properties stay on the market decreases, it's time to sell. If your neighborhood is suddenly busy with tons of brokerage activity, it may be time to sell.

Your neighbors are selling and making the big bucks.

When you check your mailbox with the recently sold properties flyer and you check online on what comparable homes are going for and like what you see, it may be time to sell.

The sick of feeling financially stressed

.

When you have underestimated your ongoing housing cost and you want simply to ease your financial burden, it may be time to sell.

You've grown, but your home hasn't

. You bought a starter home when you were expecting your first child, but your family has grown and you need a bigger one. It might be time to sell!

You're over the maintenance. When your maintenance is costing you big bucks or is making you feel anxious, it may be time to sell.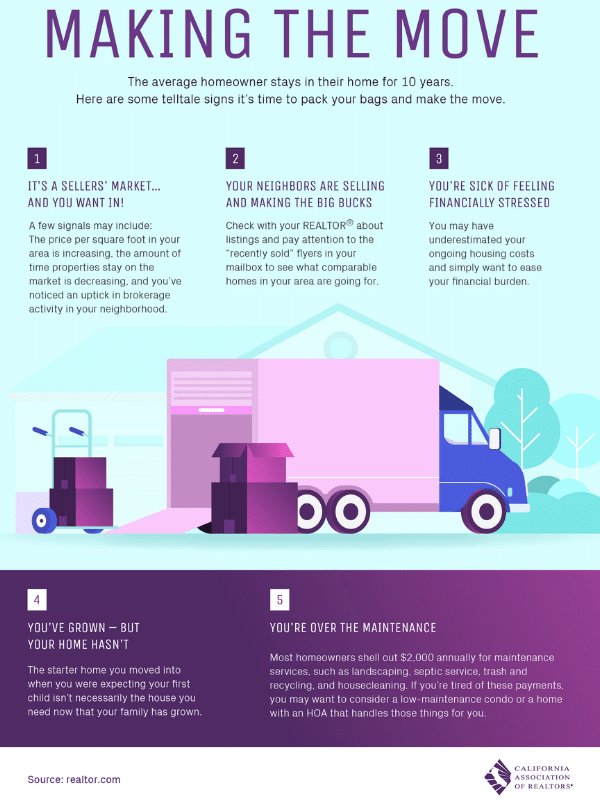 Ready to make a move? If you have questions feel free to contact an agent at Broadpoint Properties.