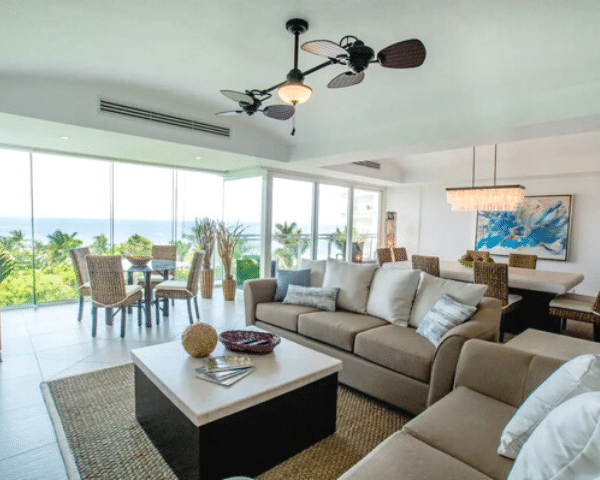 The housing market for travellers has been skyrocketing over the past decade. Short-term rental is not only a great way to connect travelers to your property but also can be a fantastic source of passive income. Before you go ahead and create your website or accounts on Airbnb, VRBO, or Homeaway, here are a few things to consider:
Do you have the time/ability to offer superb service? 

Do you live close to your rental? Are you easy to contact?

Does your city allow vacation homes?

Does your city draw in more settlers or travellers?

How unique is your property?
Advantages Of Short-Term Rentals
Personal vacation use:

It's common for owners to use their vacation rental property whenever they please and rent it out to others when it is not in use. This is also a great opportunity to experience the space yourself and get into the mind of your customer and how you can make their experience better.

Less damages and easier maintenance:

Short term rentals are usually occupied only around weekends and holiday seasons, but not all throughout the year

—

thus, less wear and tear on the property. This also means they are well-maintained as the home needs to be regularly cleaned and prepared for new occupants.

Potentially more cash flow

: There are factors to consider like marketing and location. Owners can charge a higher nightly rate for short term rentals, compared to long term. When worse comes to worse, a few bookings a month is still better than no tenant for a month at all.

Price Adjustment:

Unlike in long-term, there are more wiggle room for short-term rentals as they can change the price of rent in between occupants as they see fit. For instance, if there is a higher demand in summer, they can raise their rent and produce more income.
Disadvantages of Short-Term Rentals
The market is competitive:

Aside from other rental properties in your area, you'll also be up against hotels. So you'll need to consider your edge to stand out to travellers.

Off-peak vacancies

: You may deal with less bookings during the offseason. You'll need to consider this into your annual costs so you can set your rental prices accordingly. Usually, owners will lower the rental rate or offer promos to attract clients.

More rigorous property management:

More involvement is required in terms of property management, even with platforms like Airbnb. You will be responsible for arranging guest check-ins, cleaners, and maintenance workers. That's why it's recommended to live in the area to make this all easier. If you do not live close to the property, you will need to have a plan. You may want to consider hiring a team or property manager, but this will be an additional cost to consider.
Advantages Of Long-Term Rentals
Consistent cash flow

: Unlike the uncertainties of a short-term rental, a long-term rental owner can count on consistent cash flow from monthly lease payments.

Utility bills paid

: Utility bills can be passed on to the tenant, thus less worry and more earnings for you.

Cheaper and simpler to manage

: Less occupants means less paperwork, less cleaning, and less effort in managing the property compared to short-term.
Disadvantages of Long-Term Rentals
No Personal Property Use

: You will not be able to enjoy a long-term rental like in short-term where you can block time to visit the property as you wish.

Landlord Regulations

: You have to be familiar with the laws regarding application and eviction to avoid any potential legal issues. To give you an idea, here are some common reasons why landlords might get

sued

.

Lower Profit Margins

: While still an excellent source of passive income, they may not generate the same amount of income compared to a short term rental in a tourist spot vacation destination.

Tenant Screening

: You will need to find the right tenant that will be able to lease for at least a year. So you'll need to do thorough screening and be keen in identifying any red flags from past landlords.
To sum up, short-term rentals give you more flexibility and greater control over their property. Long-term rentals, on the other hand, offer more stability and consistent investments.
Now, you might be held back by the fact that the market is oversaturated and the competition is fierce. Don't fret: you can overcome this fear, you just need to have the right marketing plan and tools in place. Here are tips to make your listing people will want to book.
Tips to make your listing people will want to book:
Short term rental lives and dies on reviews. Great Service = Great Reviews = High Occupancy! Make sure that the tenant's experience is smooth and hassle-free, from booking to check out. Also little touches like local recommendations for things to do, where to go, where to dine will help your guests have a great time.
Add a unique feature in your home or listing that can be a 'social media moment' where people will find instagrammable. It can be a cool wall decor, unique game/entertainment feature, or can be a distinctive piece of furniture like an accent chair. You can check out TV shows like Stay Here and Instant Hotel on Netflix as they explore the world of short-term rentals and how you can offer great experience for your guests.
You can start by setting up and promoting your listing on the big three: Google Business, Facebook and Instagram. If you have some more wiggle room in your budget, create a website. Talk about your listing on your own personal social media accounts and share with friends and family too. Word of mouth is not only free, but it is a powerful tool that can help catch the attention of potential customers.
Another thing to consider in marketing is good photography. Make sure you have an eye-catching photo that will best showcase your property's unique selling points.
Make sure to include utility bills, cleaning and maintenance expenses and also the cut that the listing platform is going to take. While you want to offer your guests a memorable experience, you should balance that carefully with your income to achieve a positive cashflow property.

After knowing what your expenses will be, some other factors that can determine the rental price are amenities, location, square footage, and more and it may take a little trial and error in the beginning. For starters, check out what comparable properties in similar locations are charging on platforms like those listed above and use those rentals as a guide.
Hope these strategies help you in your short-term rental business! Feel free to reach out to us for any real estate and property management questions.