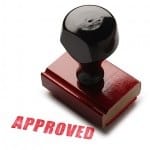 Whether you have worked a short sale on your own or have been hearing that short sales are the way to go and don't know how to get started, we are here to help you. Our office created the nationally recognized Short Sale Expeditor™ program which helps agents to close their short sale transactions.
Our office has the expertise and the work force to get the short sale approved for you. That way you can focus on what you do best: list and sell property! We handle short sale deals throughout the state of California.
DO YOU…
Have clients that owe more on their property than the fair market value or have little equity that won't be enough to satisfy your commission for the hard work you do and the closing costs?
Know that your clients are unrealistic about the list price and their hopes of breaking even?
Start the short sale process and then find that there is a lot you do not understand or just don't have time to complete in a timely manner?
WITH OUR PROGRAM, YOU CAN…
Increase your earnings even in this declining market!
Get more new buyers!
Become a short sale specialist!
Help your sellers with a positive solution to a negative situation!
Sell more homes!
We can assist you with what you do best: list and sell properties. Our experts will negotiate with the lenders and get you the discounted amounts on the loans so you can close the transaction quickly and efficiently. We will do all the work for you. All you have to do is collect paperwork, get an offer, and then close the deal.
Bottom Line – You Spend Your Valuable Time Selling Properties. We handle the tedious details of the lender communication and negotiations. We know your time is valuable. Let us help you increase your earning potential by showing you the benefit of outsourcing administrative tasks!
________________________________________________________________
We can help sellers throughout San Diego North County and beyond to avoid foreclosure and walk away from their home without having to pay a penny, and without having their credit ruined by foreclosure or bankruptcy.
Some of the communities we serve are Encinitas,  San Marcos, Carlsbad, Oceanside, Escondido, Rancho Bernardo, Poway, Vista, Valley Center, Fallbrook, and surrounding areas.