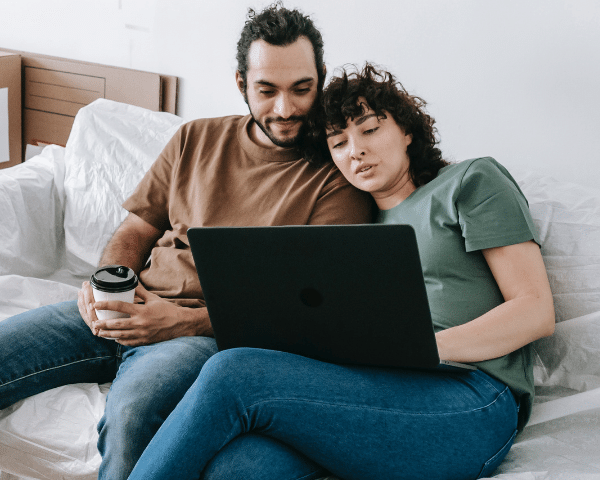 Choosing to rent or own a home is a huge decision that impacts not only your way of life but also your financial situation. There are many things to consider if you are going to make the move from renting to buying. Where do you want to live? What kind of property meets your needs? We're going to help you make sense of all of this by breaking down different factors that matter most.
Let's dive into the financials. Here's a chart to help illustrate (note that the current interest rate is less than 4.75%, but we have estimated at 4.75% for the purposes of the comparison).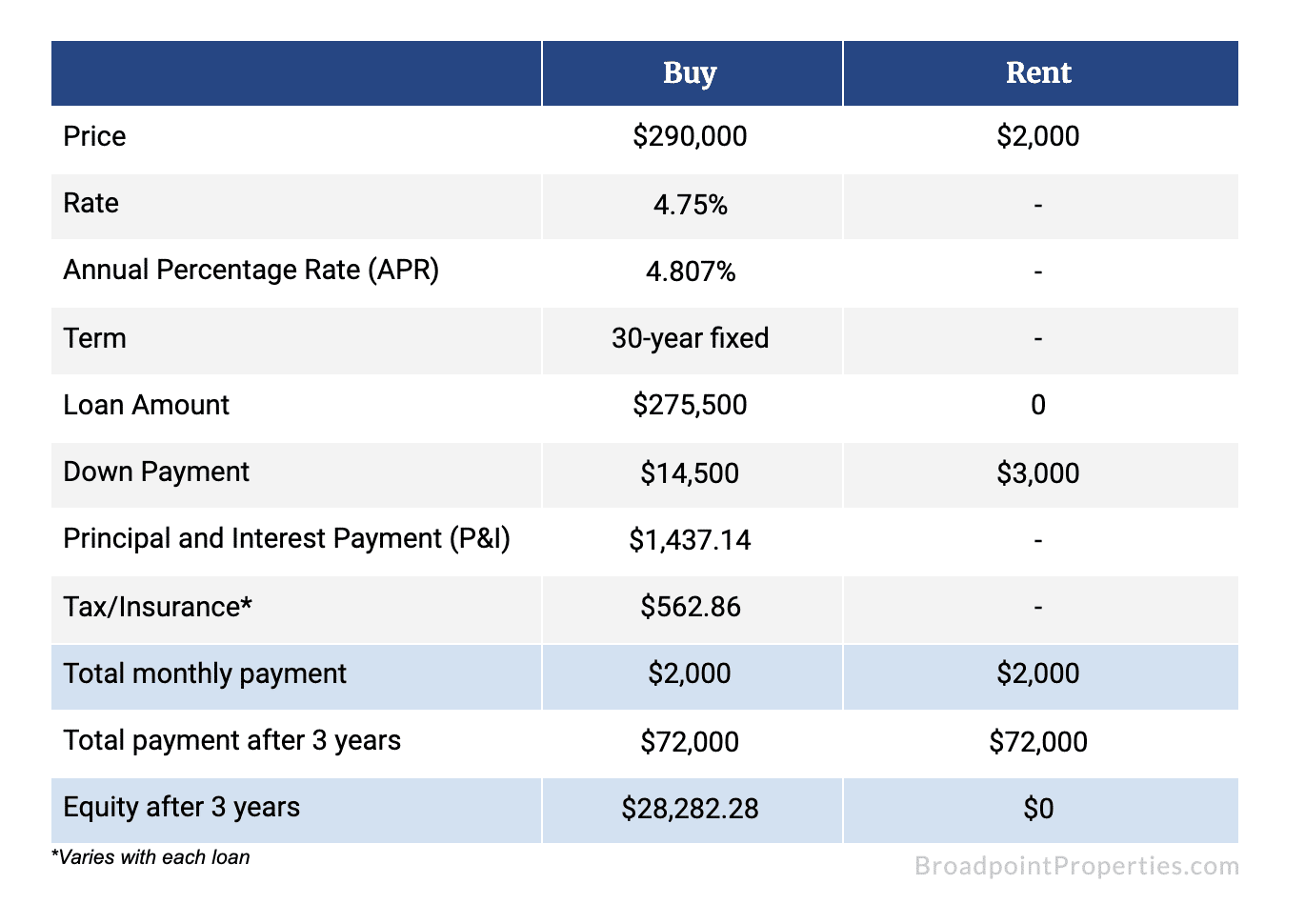 As you can see, purchasing a home builds equity over time. You can also take advantage of tax deduction of mortgage interest. You can potentially make a profit when you sell or rent the place out. Renting, on the other hand, you'll have no control over rental rate if it increases. There are also no tax benefits or equity gains. But your credit score is not as important as when buying.
54% of first time buyers purchased their first home because they were tired of renting. With the cost of borrowing at historic lows, buying makes more sense than renting to first time buyers. As of this writing, the rate is at 3.13% on a 30-year fixed-rate mortgage, and 2.42% on a 15-year mortgage, according to the latest data from Freddie Mac. You will need to speak with a reputable mortgage lender in order to get pre-qualified and be sure that you will be able to obtain financing for your home purchase. You can also make an informed decision using this rent vs buy calculator.
Now, let's talk about lifestyle.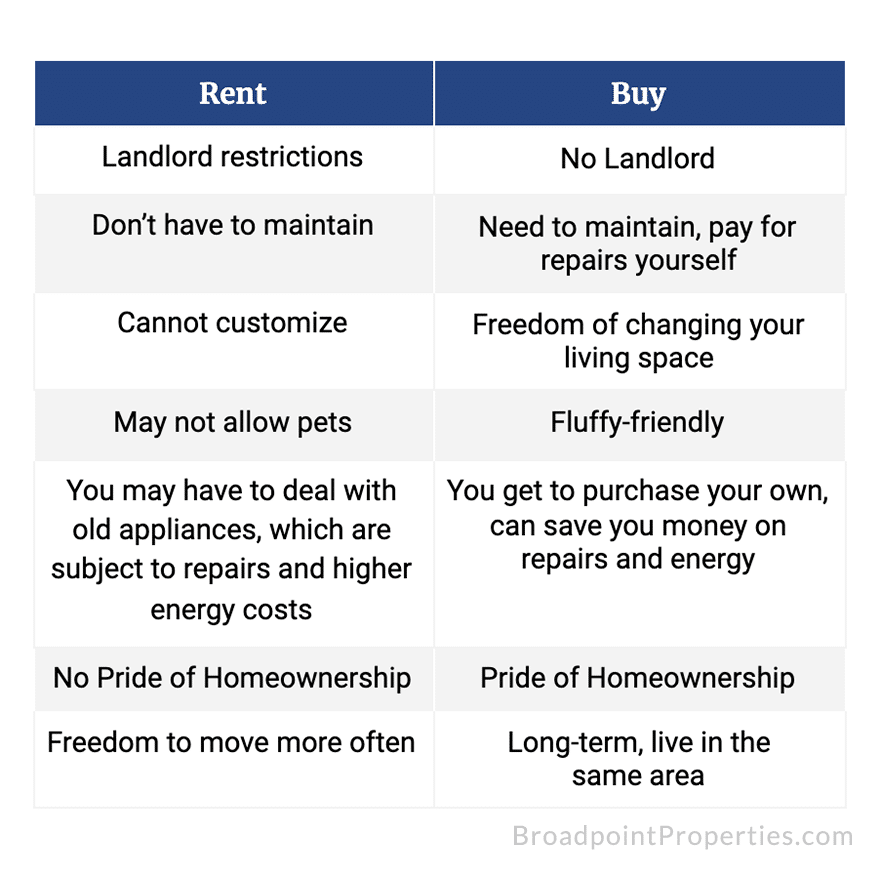 There's no clear winner here because it really depends on what resonates more to you. Renting offers more simplicity, predictable monthly costs, and someone to handle maintenance and repairs for you. Homeownership, however, brings a sense of stability, belongingness to a community, and pride of ownership.
At the end of the day, you do you. Which ever makes sense to you at the moment, stick with it. We hope the information above helps you gain clarity in your decision making. If you need further assistance, the agents at Broadpoint Properties have many tools at their disposal and can assist you in figuring out the best options for you.
Source: California Association of Realtors®