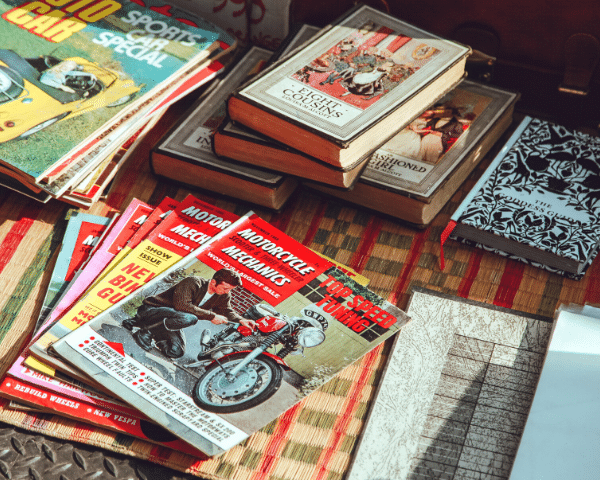 "Your home is a living space, not a storage space." – Francine Jay, Author of The Joy of Less and Lightly.

Less is now the new more. It's time to lighten the load in your home! Consider getting rid of the following and declutter your home one room at a time.
Home Decluttering Checklist

Living Room:
Books you don't enjoy

Used up candles

Unwatched DVDs, CDs, and VHS

Old magazines and newspapers

Worn-out rugs

Excessive knick-knacks and decorations

Remotes to old devices

Broken or worn furniture

Electronics that are not commonly used

Dead plants

Office:
Dried up pens

Promotional products/flyers

Old electronics

Expired coupons

Old bills and receipts

Broken cords

Scraps of mail

Kitchen & Dining Room:
Old spices

Expired anything

Broken utensils

Extra utensils, tools, or appliances

Storage containers with missing lids

Old cleaning supplies

Chipped dishes

Rarely-used small appliances

Extra table linens

Bedrooms:
Orphaned jewelry

Clothes and shoes you haven't worn in a year

Orphaned socks

Excess/broken hangers

Old gadgets and electronics

Junk from the nightstand or dresser junk drawer

Old t-shirts and white undershirts

Bathroom:
Expired makeup

Expired meds

Dried up nail polish

Perfume you don't like

Lotions/soaps you don't like

Frayed towels

Closet:
Old product boxes

Product manuals

Broken seasonal decor

Unknown keys

Old textbooks

Expired batteries

Garage:
Rusty hand tools

Broken power tools

Unused sports equipment

Empty paint cans

Hope this list helps. We have prepared a Decluttering Checklist Downloadable PDF that you can print at home. Please dispose of the items properly. For electronic waste, please drop them off at any of these electronics recycling center. Donate your old clothes, furniture, and other goods to a good cause like Father Joe's Villages.