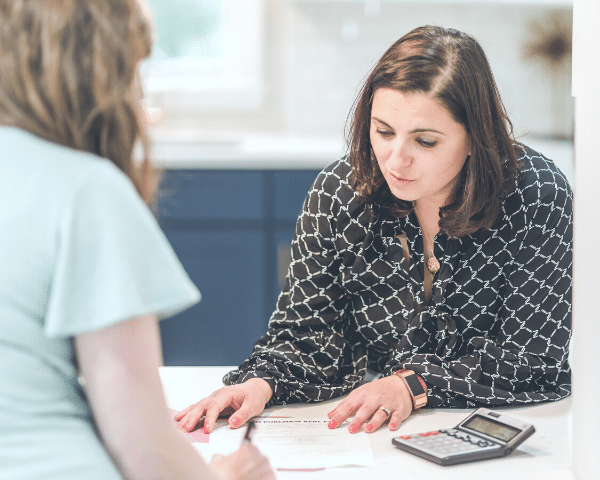 We often get calls asking our office after rendering real estate advice or consultation, "Thanks for helping. How much do I owe you?" And we always reply with – "Nothing." So, who pays us?
A Realtor® represents either a buyer or a seller in a real estate transaction. Traditionally, sellers agree to offer a previously determined percentage of the sales price in exchange for a successful closing—and all that goes along with it. For example, a seller could sign a Listing Agreement and offer to pay the standard 5-6% of the purchase price in real estate commission. This six percent would be shared (usually in equal parts) between the buyer's brokerage and the listing agent's brokerage and is reduced from the seller's net at the end of the transaction.
To illustrate, say, that the home is listed for $500,000. If the owner listed at 6% and the amount was being shared equally, the $30,000 (6% of $500,000) would be shared between the brokerages of the listing agent and the selling agent.
Real estate agent commission can seem like a huge chunk of your home sale profit but we've heard it time and time again, the added cost is worth it as your agent can help ease the home buying and selling process.

Note that the funds are being paid to the brokerage and the agent receives a pre-negotiated split. From that, he or she pays their advertising fees, taxes, insurance, membership fees and advertising costs among other fees.
As you can see, your agent isn't pocketing that money to all to himself to spend on a new car or a holiday trip. The agent must share with the brokerage, pay for online advertising, professional photos, virtual tourism videos, open house flyers, office supplies, desk space, realtor membership fees, and any other expenses associated with the transaction. Additionally, as an independent contractor, the agent will pay income taxes on the net real estate commission.
Believe it or not, Realtors® do a lot of things for free. Since we do not charge by the hour and only make money when deals close, we frequently prepare Comparative Market Analyses, attend and host Open Houses, prepare marketing materials—all without being paid a penny.
According to the National Association of Realtors, The average for sale by owner (FSBO) home sold for $260,000 compared to $318,000 for agent-assisted home sales. That's a $58,000 difference! So hiring a real estate rep isn't really that scary, after all, what's more important is that you sell your home for top dollar as much as possible.
That's why we appreciate client referrals so much. If you or anyone you know is seeking to buy or sell, we can help. Feel free to contact the agents at Broadpoint Properties.