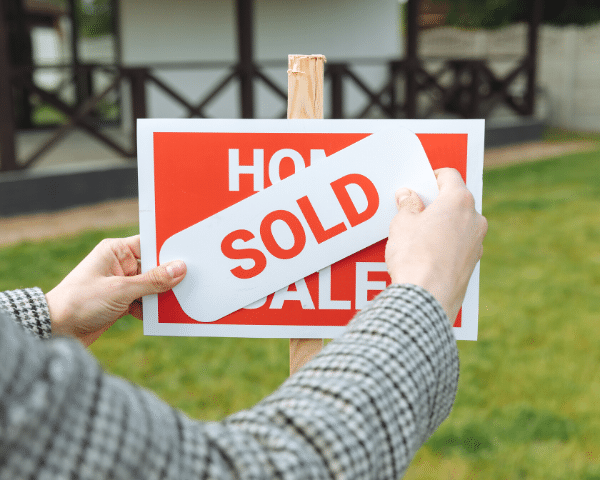 One shouldn't treat a broken bone without seeking help from a doctor. And in order to sell your San Diego County home for top dollar, finding the right real estate agent to partner with is the first step and one that should not be taken lightly. A good real estate agent will add more value to the complex process than you would be able to get on your own.
A study conducted by the National Association of Realtors® found that For Sale By Owner's (FSBOs) typically sell for less than the selling price of other homes; FSBO homes sold at a median of $260,000 last year, significantly lower than the median of agent-assisted homes at $318,000.
So before deciding to list your home, don't go solo – here are the benefits of using a real estate agent when selling your home.
You'll be leaving money on the table if you priced your home too low and if a property is priced higher than it's supposed to, it will more likely sit in the market for quite a while. Your agent will advise you on the best pricing strategy for your home.
A top-notch agent will help resolve any issues that may arise, keep you on-track of what needs to be done and will work hours on end so you don't have to. They also know what the buyers are looking for and help improve your listing through staging or recommend fix and renovations so that your property is more desirable to clients, therefore lessen the time in the market.
Yard signs and newspaper ads can only go so far when marketing your home for sale. Real estate agents have access to Multiple Listing Services (MLS) to share details about your property to thousands of consumers. They also do marketing activities like open houses and referral networks so that a much wider range of qualified buyers will know about your listing.
Handles Sale and Negotiation
Not everyone has a knack for negotiation and closing a deal. Real estate agents are well-trained so that your home will be very likable to potential buyers, offers will be made and be represented through the course of the transaction.
Here's where it can be tricky sometimes, especially if it is you're a first-time seller. There might be paperwork that are hard-to-understand, certain laws and regulations to comply with. Your agent can help you provide guidance, take away the overwhelm of the mounds of paperwork and make the process as smooth as possible.
An experienced agent will make the home sale process easier and ensure your success. It is proven time and time again that hiring a real estate professional pays off. Looking for an agent? Feel free to contact the team at Broadpoint Properties.