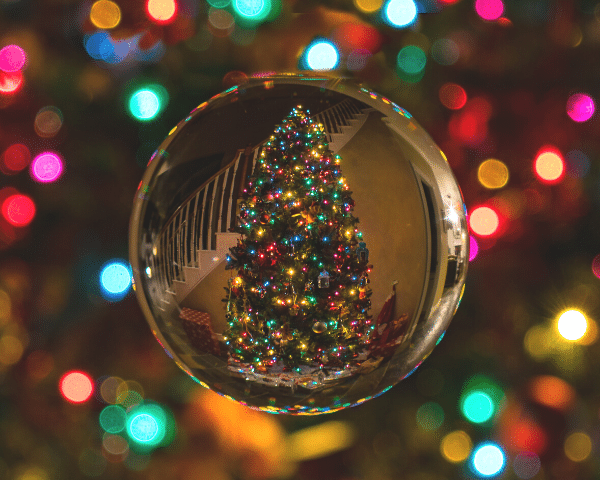 It's that time of the year again! You've probably already put up your wreaths and trees up by this time. But in case you're on a hunt for something unique to add this year, why not check out these high-tech, holiday decor? Level up your holiday cheer with these smart decorations that will leave your home techy and terrific.
Have Yourself a Twinkly Little Christmas
Twinkly will change the way you decor with lights. This indoor and outdoor smart string light enables you to make amazing and colorful light shows at home. You can control each LED individually through their app. They also have a variant that allows the lights to dance to music as well!
When You're Dreaming of a White Christmas
Make it snow in San Diego with this outdoor light projector. No more going up the roof to install string lights. Simply mount it in your front yard and watch the patterns light up your home. There are also other creative designs and patterns you can choose from.
Holographic Holiday
Now for some even more wow-factor. Your neighbors won't help but look twice to see Santa on your roof made possible by AtmosFX. You can download other digital projections such as placing presents under the tree through a window, Christmas carolers, enchanted snow man and more. What's cool is that you can use this all-year round for other occasions as well like Halloween, Easter, Thanksgiving, etc. You will need a DVD player or a computer connected to a TV, monitor, or projector. Purchase a DVD or digital download from AtmosFX, load it up, and you're all set.
Fireplace without the flames
Step up your holiday decoration by getting that warm, fuzzy ambiance with a fireplace. Wear a warm sock, have a hot cocoa and bask in the cozy, crackling flames — without the fire. Turn your TV or PC into a faux fireplace through shows that are available in Roku or Netflix.
This season is all about making memories and getting to see and bond with the people you love, near or distant. From all of us at Broadpoint Properties, best wishes to you for a happy holiday season and an excellent new year!