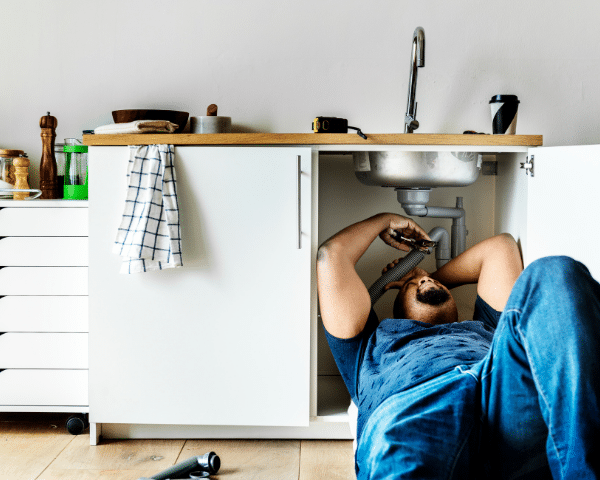 Life is full of surprises. But one that any homeowner is not so thrilled about are surprise home repairs. (Oh no!) Whether it be a water leak, or something just broke and needs replacement, the stress of home repairs can happen at any time and nearly half of homeowners experienced an unexpected home repair in the first year of ownership. Almost a third did not have money set aside for home repairs or improvements! Homeownership involves more than just paying your mortgage. Owners must be sure to be prepared for unexpected expenses.

If not addressed, those small issues can lead to an expensive disaster too—if no action is taken right away. Here are things to watch out for and repair immediately in your home before it's too late:

Gas leaks

Water leaks

Electrical problems

Broken Windows or Doors

Concrete Cracks
Surely some improvements are minor, but others can greatly impact your finances. Here is an infographic that shows the stress of surprise home repairs. It is interesting to note that:
52%

able to easily pay for most home repairs/improvements without tapping into savings, going into debt, or making other sacrifices.

13%

had to take on debt to pay for the repairs home improvements  

12%

had to tap into or exhaust savings to pay for the majority of home repairs/improvements.

12%

had to make sacrifices in other areas in order to pay for the majority of home repairs/improvements.

3% Other
Home Warranties are very common in California and in most real estate transactions (home purchases) the seller offers a home warranty to the buyer. This is a one year program, where if something breaks, the buyer calls a phone number and they send out a service person, who makes the repair. There is only a flat rate nominal charge for the repair and the rest is covered by the home warranty (it is like an insurance policy). For example, if your dishwasher breaks, you call the home warranty company and they send out an appliance repair service. You play the flat rate (usually $75 for most home warranty policies but it depends upon the company) and the appliance company fixes it and the home warranty company foots the bill… Not sure if you want to add something about that, you might??

If you need a referral for a home project, please feel free to contact the agents at Broadpoint Properties.