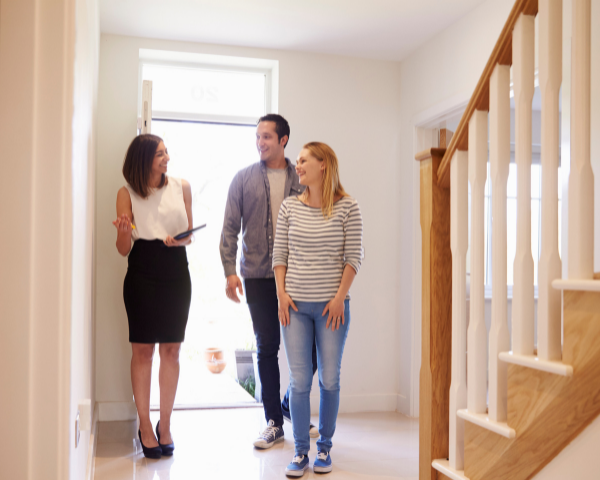 Purchasing a new home involves more than simply selecting a listing and moving in. It can be a time-consuming and sometimes chaotic process for those who have zero experience. One of the major challenges is finding the perfect home at the right price. Additionally, it can be challenging to locate a suitable property in your preferred neighborhood, and sometimes, homes may not have all the features you desire. There is paperwork and all the nitty gritty details in the home purchase process that can be a pain if overlooked.
However, there's no need to be disheartened! With a buyer's agent by your side (someone who represents you and not the seller), you can navigate the process of buying a home with much more ease. You can benefit from having a buyer's agent that solely represents the buyers' best interests. Here's why buyer's agents are essential:
What A Buyer's Agent Has to Offer:
Market Expertise
A buyer's agent has in-depth knowledge of the local real estate market. They can provide insights into current market conditions, trends, and property values, helping you make informed decisions.
Property Search
As mentioned above, your agent will assist you in finding properties that match your criteria, whether it's based on location, size, price, or specific features. They have access to listing databases and can identify suitable homes that may not be readily available to the public or the internet.
Showings and Inspections
The agent arranges property showings, accompanying you to view potential homes. They can point out both the positive aspects and potential issues during these visits. They also help you schedule and interpret home inspections.
Negotiation
One of the key roles of a buyer's agent is to negotiate on your behalf. They aim to secure the best possible deal for you, whether it's the purchase price, closing costs, or other terms of the contract.
Assist with Contracts
Your agent will help you draft and submit offers, review contracts, and ensure all the necessary paperwork is in order. They can explain the terms and conditions and protect your interests throughout the process.
Referrals to Pros
A buyer's agent can recommend trusted professionals, such as home inspectors, mortgage brokers, and real estate attorneys, to assist you in various aspects of the home buying process.
Provide Guidance
Got Qs? Your agent will be happy to answer your questions and provide guidance on different aspects of the purchase, including financing options, neighborhood suitability, and the overall home buying process.
Due Diligence
They assist with due diligence by researching the property's history, including past sales, liens, property taxes, and other relevant information to ensure you make an informed decision.
Closing Coordination
Once you've successfully negotiated and your offer is accepted, your agent will guide you through the closing process, ensuring all necessary steps are taken, including the transfer of funds, title searches, and paperwork completion.
Post-Purchase Support
A good buyer's agent doesn't disappear after the sale is complete. They may provide recommendations for home maintenance, local services, and answer any post-purchase questions.
Protection and Advocacy
Your agent acts as your advocate throughout the home buying process, looking out for your interests, ensuring contracts are fair, and helping to prevent common pitfalls.
Time Savings
Hiring a buyer's agent saves you time and effort. They do the legwork, allowing you to focus on selecting the right home for your needs.
Emotional Support
Here's a truth bomb: buying a home can be a stressful process. Your agent provides emotional support and reassurance, helping you navigate any challenges that may arise.
You will thank yourself later if you decide to work hand in hand with a buyer's agent. If you're looking for the best ones in San Diego, feel free to reach out to our team!