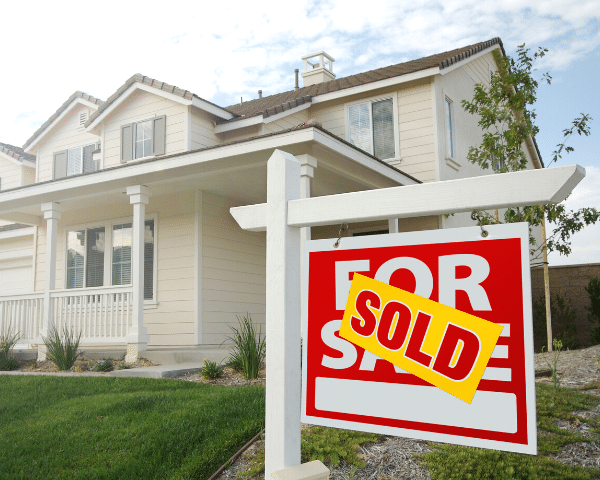 Is the FOR SALE sign on your home hanging for a long time now? Here are some strategies other sellers might be doing that you need to do too right now!
They Hired a Real Estate Agent
Hiring the right real estate agent to work with is the first step and one that should not be taken lightly. It's been proven time and time again that paying a professional to help you with a home sale actually pays off more. According to the California Association of Realtors®, sellers who use a real estate professional to represent them in the sale of their home make an average of $47,000 more than those who sell on their own.
Additionally, a good real estate agent will add more value to the selling process than you would be able to get on your own when it comes to negotiation, ins and outs of the real estate transactions, and client base.
Proper Pricing
If you price too low, you might get ripped off and can paint a negative image in buyers' minds. Price too high, you get fewer offers. Great pricing comes down to finding the sweet spot and truly understanding the real estate dynamics in your neighborhood and market status. You need an agent that will tell you what you need to know rather than what you want to hear. This will put you in the best possible position.
Improve Your Curb Appeal
One Zillow study reveals that curb appeal is the top factor affecting the amount of time a home is on the market. It makes total sense as the first impression is the only impression when selling a home. What you can do can be as simple as mowing the lawn and landscape. Make sure that the driveway is clear and the exterior walls are neat. You may repaint the front door too. Make people feel welcome and safe as they approach the house.
Staging
Staging a home will make it easier for buyers to visualize a property as their future home. According to the National Association of REALTORS®, eighty-two percent of buyers' agents said staging a home made it easier for a buyer to visualize the property as a future home. Staging the living room was found to be very important for buyers (46%), followed by staging the master bedroom (43%), and staging the kitchen (35%).
Decluttering your home and making it as neutral as possible make a home more desirable to potential buyers. Neutral colors make it easier for possible buyers to see what they want to do to their future homes.
We can refer you to a high-quality home stager in San Diego County, feel free to contact us.
Ample Storage Space
Lack of kitchen storage is one of the top reasons a buyer decides to pass on an otherwise great home. Adequate storage sells homes and adds more value to your property. If your home is lacking in storage space, perhaps you can get creative by adding a storage space under the stairs, or the bed, or a mud room.
Move-In Ready
Buyers favor homes that are move-in ready over those that are not. They sell quicker plus you can market the home at a higher value. Clear your home of clutter and personal items, replace minor damages like chipped paint and make necessary repairs.
If you or anyone you know is considering selling a home in San Diego County, feel free to contact the agents at Broadpoint Properties.