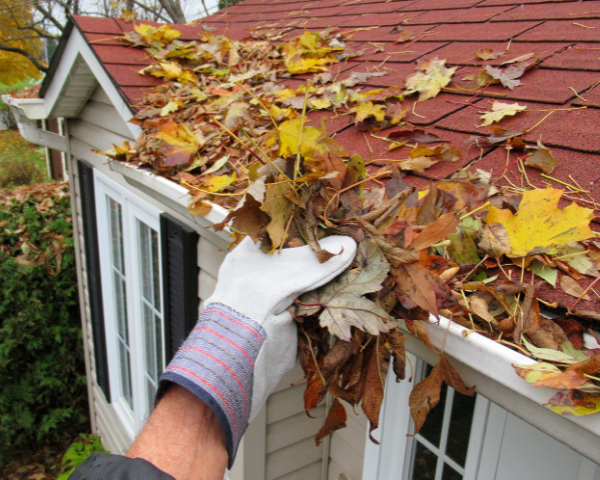 New home, new adventures! Homeownership is an exciting journey, part of it is giving proper TLC to keep it in great condition, ensuring safety, comfort, and financial well-being. Below is a list of home maintenance tasks new homeowners must do in the next 365 days:
First Couple of Weeks:
Change Locks

: Rekey or change locks on exterior doors for security.

Deep Clean

: Give your new home a thorough cleaning before moving in furniture and belongings.

Check Safety Devices

: Test smoke detectors and carbon monoxide alarms; replace batteries if needed.

Locate Main Water Shut-off

: Know how to turn off the water supply in case of emergencies.
First Month:
HVAC System Inspection

: Schedule an HVAC professional to inspect and tune-up your heating and cooling system.

Plumbing Check

: Inspect pipes and faucets for leaks; address any issues promptly.

Landscaping

: Start lawn care and establish a maintenance routine if you have a yard. Consider drought-resistant landscaping and irrigation system maintenance to conserve water effectively.

Pest Inspection

: Consider a professional pest inspection and treatment, especially if the home was vacant.
First Six Months:
Gutters and Downspouts

: Clean gutters and downspouts to prevent clogs and water damage.

Inspect Roof

: Check for loose or damaged shingles; inspect the attic for leaks.

Window Seals

: Inspect and repair any damaged or leaking window seals.

Appliance Maintenance

: Clean or service appliances as needed, including the refrigerator coils and dryer vents.
First Year:
Tree Pruning

: Trim branches that are too close to the house to prevent potential damage.

Exterior Maintenance

: Repaint or touch up exterior surfaces as necessary to protect against weather damage.

Water Heater Flush

: Drain and flush the water heater to remove sediment buildup.

Foundation Inspection

: Check the foundation for cracks or settling; address issues promptly.

Attic Insulation

: Assess insulation and consider adding more for energy efficiency.
Ongoing:
Monthly Maintenance

: Continue monthly tasks such as HVAC filter changes and testing safety devices.

Seasonal Tasks

: Adjust your maintenance routine for each season, including lawn care and HVAC maintenance. 

Home Insurance Review

: Periodically review your homeowner's insurance policy to ensure it provides adequate coverage.

Emergency Kit

: Keep an emergency kit with essentials like flashlights, batteries, first aid supplies, and non-perishable food.
Regular upkeep is not only the responsible thing to do but a cost-effective way to enjoy your home. Surprise repairs can really hit you hard in the future if the minor things are ignored, unless you availed a home warranty. Keeping a maintenance schedule can help you stay on top of these tasks and enjoy your new home for years to come.
Overwhelmed with the list above? Get a pro to help you! We can refer you to our trusted partners in home maintenance. Feel free to shoot us a message.