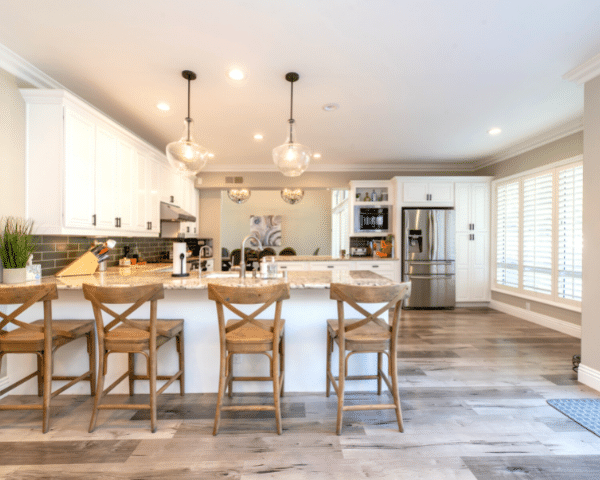 Just as you want to look your best for business matters, you want your property to look its best too, right? If you're planning to rent out your place, there are some preparations you need to get done before showing your place and handing your keys to the tenant. Offering a clean and maintained home helps attract and retain quality tenants – which translates to consistent income for you. The list below is some of the things owners need to straighten out to get their property ready for rent.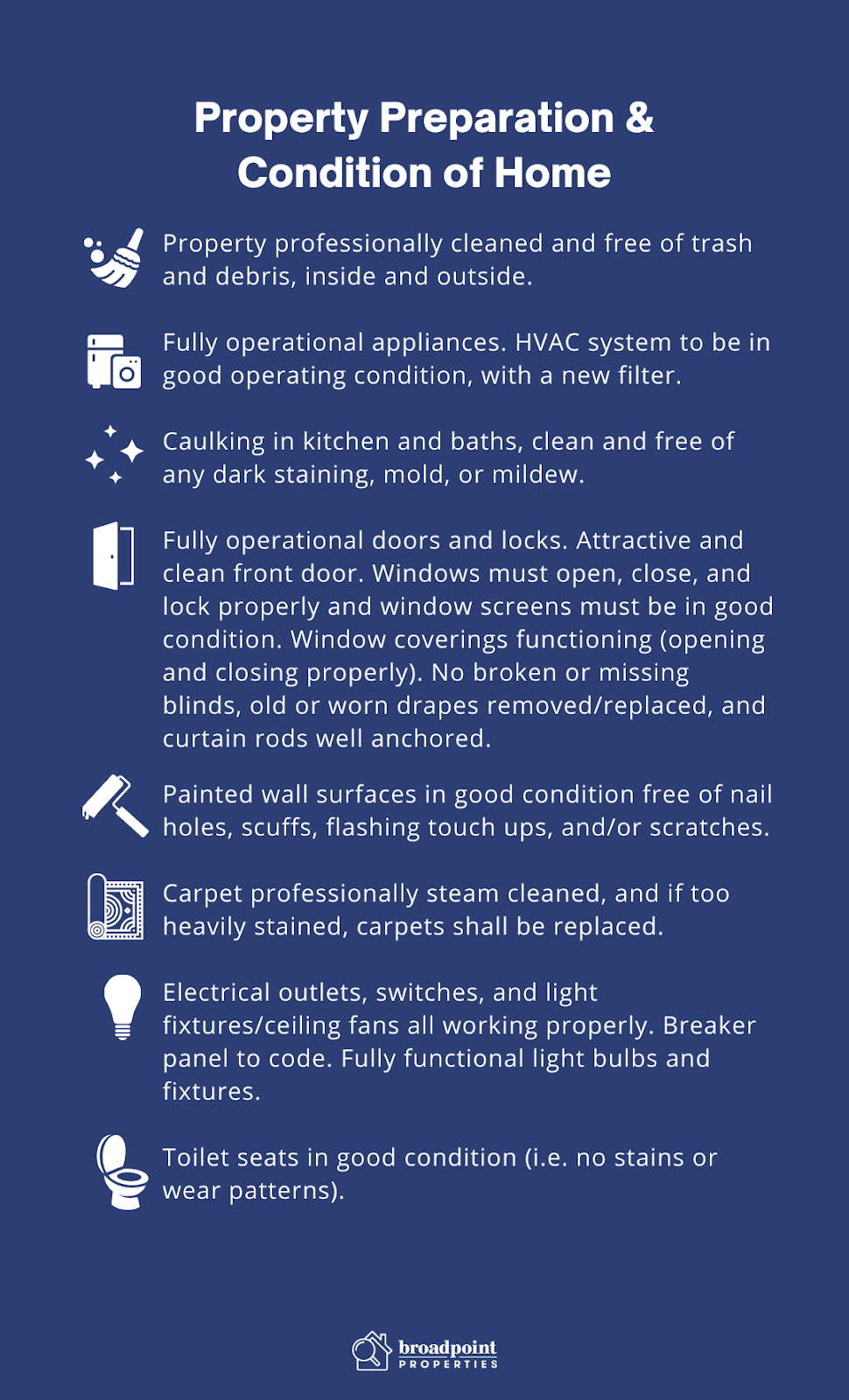 How to Prepare Your Home For Renting
Property professionally cleaned and free of trash and debris, inside and outside.

Fully operational appliances. HVAC system to be in good operating condition, with a new filter.

Caulking in kitchen and baths, clean and free of any dark staining, mold, or mildew.

Fully operational doors and locks. Attractive and clean front door. Windows must open, close, and lock properly and window screens must be in good condition. Window coverings functioning (opening and closing properly). No broken or missing blinds, old or worn drapes removed/replaced, and curtain rods well anchored.

Painted wall surfaces in good condition free of nail holes, scuffs, flashing touch ups, and/or scratches.

Carpet professionally steam cleaned, and if too heavily stained, carpets shall be replaced.

Electrical outlets, switches, and light fixtures/ceiling fans all working properly. Breaker panel to code. Fully functional light bulbs and fixtures.

Toilet seats in good condition (i.e. no stains or wear patterns).
Need help preparing your property for rent? Not only do we make sure that homes are ready for rent, but we also help owners evaluate, screen, and manage tenant applications from start to finish. Our skilled property managers oversee all of the daily activities associated with ownership including maintenance, accounting, finance, and any legal issues that might occur. Give us a call if you want to get started: ? (760) 839-3838