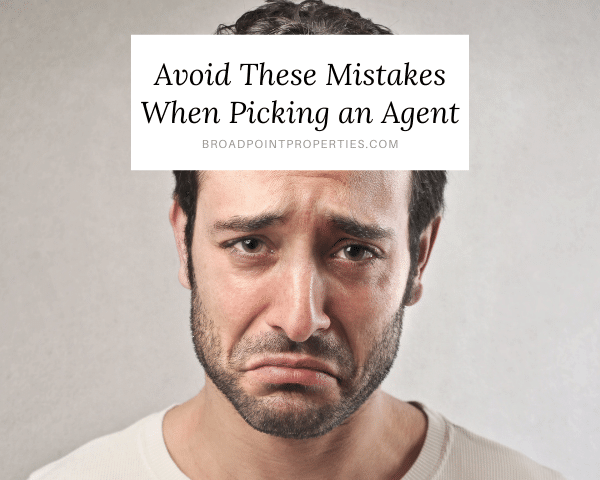 A real estate agent is the mediator between the buyer and seller of the property, who ensures the documentation, communication, negotiation, and the overall procedure of the real estate process is smooth-running.
One needs proper research to avoid mistakes in choosing the right agent to have alongside you. When hiring a real estate agent to work with, here are tell-tale signs to avoid:
Has no license
This is the very first thing to check — make sure the agent you wish to work with has an active license and has the appropriate credentials. You can check if a real estate agent in San Diego has a license to practice through the California Department of Real Estate (DRE) website at http://www.dre.ca.gov.
Lacks experience and credentials
Look for an agent who is local and has a proven track record of success. Experienced agents can provide valuable insights of the local market and price range and will help save you time and money.
Not to say you completely disregard newbie agents. They can offer a fresh perspective and have more availability. Much better if a potential newbie agent has a veteran by their side.
There is no number of years to say one is an experienced agent because each's learning curve and types of transactions are different. One can have only 2 years of experience but is quick to learn and has a good track record while one can have 5 or so years of experience but maybe practicing on and off and have less level of activity.
Talks more than they listen
A good agent should have your best interest at heart and that means, they should hear you out. Of course, your agent has insider info and will have recommendations so it's best that you lay out to them what's most important for you and that you're clear with your non-negotiables in a home to set proper expectations.
Not a good personality fit
Do they pressure you to sign things you don't want to? How do they respond when you ask questions about renting instead of buying right away? Looks like your agent cares about their needs instead of yours. The home buy/sell process can be rough on itself, and you don't want additional friction coming from the person who's supposed to make the process easier for you. Pick someone who you feel comfortable working with. Look for someone who is patient, honest, and has a positive attitude.
Hard to communicate with
How fast did they respond to you in your first encounter? A professional real estate agent should be responsive and communicative, keeping you informed and up-to-date throughout the buying or selling process. They should answer your questions directly and do not shy away from having difficult conversations with you, such as discussing potential issues with a property or negotiating a lower price.
Lack of good communication is a common reason for fallout and frustrations in the relations between the client and agent. Of course, clients can't expect agents to be available 24/7, so setting proper expectations is key. When you reach out to them and haven't gotten back to you in 24-48 hours, then you picked the wrong person for the job.
Lack of Web Presence
The internet is likely where you first scout for homes or real estate agents and your agent too should know how to ride the wave. Good online advertising and strategy will help maximum exposure, meaning faster sales and top dollar for you! It would be a good idea to find social proof and reviews about the agent you're planning to work with and the broker they are under.
Lacks Confidence
You'll need a confident agent to get the most out of a real estate transaction. They will be able to negotiate for you and sell a property faster. If your agent is reluctant about a real estate transaction, then you're bound to sell your home short or will take longer to close.
Do they avoid eye contact during the interview? Do they look hesitant and uncertain with their answers? You can sense a agent's confidence level during the interview process before you hire. To avoid someone from overpromising and underdelivering, you can also ask them about how vast their experience in the real estate space is.
Picking the right agent will definitely save you from a lot of stress and regret. By taking these factors into consideration, you can find a real estate agent who can help you navigate the home buying or selling process and help you achieve your goals. Looking for an agent in San Diego? Feel free to contact the team at Broadpoint Properties.