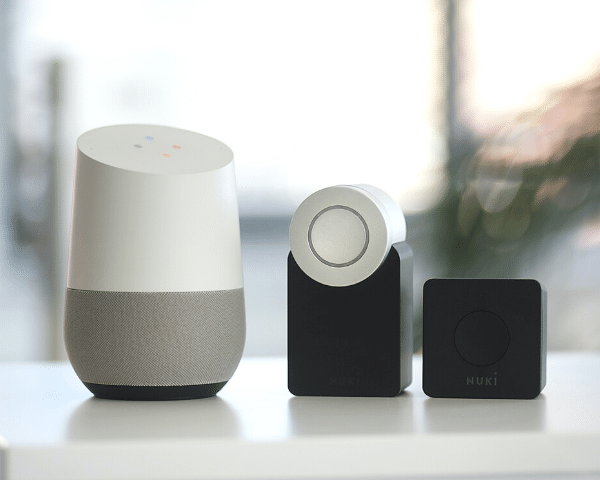 Our homes may not look as futuristic as the ones in The Jetsons yet, but we sure have gone far, and technology continues to evolve rapidly. Now, almost everything in your home can be connected through WIFI. Our application of robotics and artificial intelligence keeps getting better and has become more accessible. Isn't that amazing?
Thanks to our current tech, we have help in home upkeep and safety — giving us more peace of mind and time to do what matters most.
So if you're looking for smart home gadgets or looking to add smart features to your existing one, these 5 techy innovations will surely make you feel excited to add to your wishlist or shopping cart right after reading!
You never have to get up to switch the light off or on or any home electronic appliance when you have this. Use a timer or countdown schedule to set your smart plug to automatically run, say your coffee maker in the morning. Enjoy the hands-free convenience with your voice thru Amazon Alexa or Google Assistant
We love how old meets new with this smart light. Control your lights via bluetooth or voice using Alexa or Google Assistant. Not only that, this is more energy efficient compared to the classic Edison bulbs. Because they look great on and off, they are perfect for your sconces and lamps.
Alexa can show you even more now that it comes with a screen! You can now control thousands of compatible smart home devices like security cameras, lights, thermostats, and more. You can also take a look around the room when you're away, thanks to the built-in camera. If you walk around the room, the screen follows you — which can be fun for the kids or freaky for mom. You can follow a cooking video, watch Netflix or simply have your photos displayed on the screen.
Water damage is bad news to a home as repairs can become costly. And the first step to prevent it is to detect leaks before they get worse. Just place this nifty device near or under the equipment you wish to monitor such as the basement, laundry machines, dishwashers, sinks, etc and be alerted as soon as a leak happens via Alexa or IFTTT. Not to mention that this doesn't require WIFI — but instead uses radio frequency, so no need to worry about another gadget that eats up your bandwidth or the system not to work for when the network is acting up.
iRobot Roomba 694 Robot Vacuum
Clean smarter with this neat little helper. It has a good suction that grabs dirt from carpets and hard floors, corners and edges. It can navigate under and around furniture, and is smart enough to not fall off the stairs. It works with Google Home and Alexa. Perfect for busy people and homes with pets.
Which of these are your favorite or you may have already? Hope you find these items helpful and have discovered something that will help you solve some of your day to day problems at home. And if you're worried about your smart home tech being hacked, these tips might help.