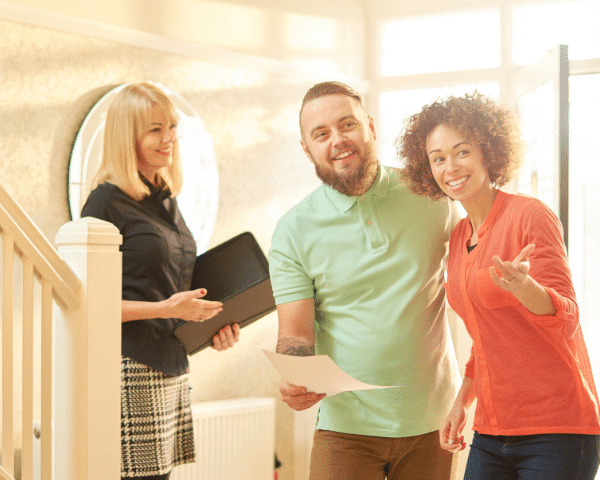 Buying a home in spring can be different from buying a home at other times of the year because of increased inventory, better weather conditions, end of school year and tax refunds. These factors tend to make spring a busy and competitive season for real estate. Gear up and get ready to find a home this season. Here are ways to prepare:
Know your needs and wants
Make decision-making in homebuying so much easier with a needs and wants list! Needs would include the location, size and budget — things that are hard to change. Wants would be other home features and aesthetics like landscaping, floor type, appliances and others — things you can eventually change. It's important to stick to the list so you don't waste your time and energy touring homes that do not fit your needs.
Get pre-approved!
Have an idea of how much you can afford to spend on a home and with this information, you can make fast decisions when looking for a property. Talk to a mortgage lender now to get a financial checkup before buying.
Research neighborhoods
Before overthinking about the particulars of a home you're eyeing on, make sure it's in a neighborhood you actually want to live in. Are there any good schools in the area? An accessible market, or highway? Find the ones that best fit your lifestyle, budget, and needs.
Start your property search early
With a blooming housing market, it's a good idea to start your search ahead of time before someone else snatches it up. Start looking up online or get help from a trusted real estate agent.
Hire a real estate agent
Especially if you're a first-time homebuyer, you need someone who knows the nooks and crannies of the real estate process. They make finding a property, negotiating with a seller and closing the deal a lot more easy breezy. Here are some tips when looking for an agent.
Go to open houses and tours
Attending open houses and taking in-person tours of homes can help you get a better sense of what's available within your price range and what you're looking for in a home.
Don't skip the home inspection
Once you've found a property you're interested in, get a home inspection to identify any potential issues and ensure that the property is in tip-top condition.
Prepare for closing costs
Most people forget to include things in their home purchase budget like closing costs, insurance, and moving costs. It can be around 3-6% of the loan amount. Also, one can get too carried away and impulsive by putting an offer on a home that is over their set budget. Mind your budget to avoid buyer's remorse.
Buying a home in spring can be both an exciting and challenging experience. It's important to be prepared, work with a knowledgeable real estate agent, and keep an eye on the local housing market to make the most of the season. All set? Contact us and let's go find you a home.