GENERAL INFORMATION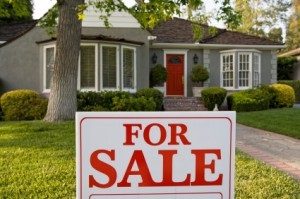 Mortgage default is occurring in record numbers in San Diego County, particularly in Escondido, San Marcos, Vista, Oceanside, Carlsbad, Encinitas, Fallbrook, and Valley Center. A significant percentage of California borrowers are behind on their mortgage payments. Some of the reasons that borrowers fall behind include unemployment, the decrease in income, personal challenges, military deployment, and mortgage interest adjustment.
Another factor that contributes to the housing problems is the softening of the rental market.Investors who own rental homes in Rancho Bernardo or Poway, or even condos in San Elijo or South Carlsbad, have a harder time collecting rents because many tenants are also facing the same financial difficulties.
Now that property values have significantly decreased in San Diego County, many homeowners are facing a challenge. Many have negative equity, which means that they owe the lender more on the mortgage than the property is worth. When this is the case, and the borrower needs to sell–one solution is a short sale.
WHAT IS A SHORT SALE?
A short sale is a real estate transaction where the lender agrees to a accept a payoff for less than the full amount of the mortgage, and possibly forgive the remaining balance, pay the seller's closing costs, and pay the Realtor's commission.The loss is either completely written off by the lender, resolved through a payment arrangement (known as a promissory note), or settled for a lump sum lesser amount (commonly referred to as a cash contribution).
WHY WOULD A LENDER ACCEPT A SHORT SALE?
Banks don't want to foreclose on your North San Diego County real estate. A foreclosure can cost a lender a lot of money. They have to maintain the property, market the property, pay for utilities and property taxes, and even spend money on closing costs when they sell.
Most mortgage lenders would rather participate in a short sale because they will obtain cash more quickly and release themselves from any future obligations to the property.
We can help sellers throughout San Diego North County and beyond to avoid foreclosure and walk away from their home without having to pay a penny, and without having their credit ruined by foreclosure or bankruptcy.
___________________________________________________________________________
Some of the communities we serve are Encinitas,  San Marcos, Carlsbad, Oceanside, Escondido, Rancho Bernardo, Poway, Vista, Valley Center, Fallbrook, and surrounding areas.