Do You Qualify for a Short Sale Transaction
Many people wonder why the bank would allow them to participate in a short sale transaction.Can anyone short sale their property? In all short sales, the bank must assure that the borrower qualifies for the transaction.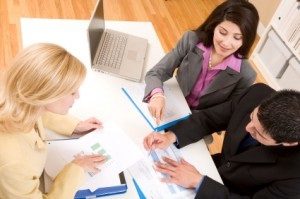 Most mortgage lenders will allow a Short Sale when there has been a change in circumstance after the mortgage loan was obtained—especially if that change of circumstance (or hardship) prevents the borrower from making monthly mortgage payments.
To qualify for a short sale, a borrower may have suffered any of the following:
Loss of Income
Decrease in Income
Divorce
Death or Illness in Family
Job Transfer or Military Deployment
Significant Medical Bills
Mortgage Rate Reset
Mortgage lenders will request a Hardship Letter, a letter written by the borrower detailing the change in circumstances that now prevents the borrower from keeping the mortgage payments current.
Although there may be other legitimate reasons for a short sale, mortgage lenders do not usually accept a short sale merely because the borrower is annoyed or frustrated by a significant loss in their home's equity.
Additionally, if a seller has a fair amount of money in savings, the lender may ask for a cash contribution to offset some of the loss. Other lenders may ask that the seller sign a promissory note to offset a portion of the loss.
___________________________________________________________________________
We can help sellers throughout San Diego North County and beyond to avoid foreclosure and walk away from their home without having to pay a penny, and without having their credit ruined by foreclosure or bankruptcy.
Some of the communities we serve are Encinitas,  San Marcos, Carlsbad, Oceanside, Escondido, Rancho Bernardo, Poway, Vista, Valley Center, Fallbrook, and surrounding areas.